13 Brilliant girls shortlisted for Mayank Foundation's Pratibha Scholarship
The foundation had launched this scheme on September 10, 2020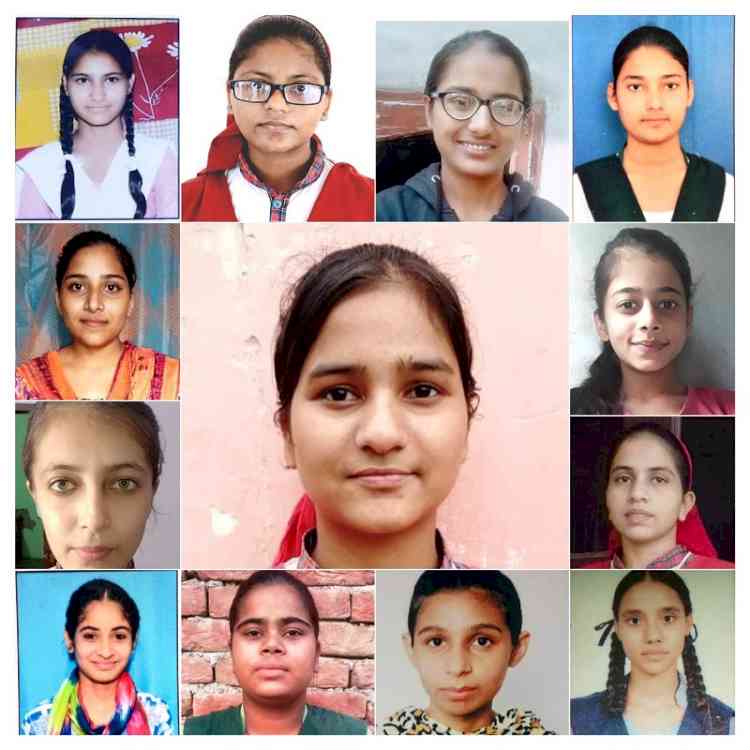 Ferozepur: To encourage higher education after schooling among girls belonging to the economically weaker section, the Ferozepur-based Mayank Foundation has selected 13 girl students for Pratibha Scholarship Scheme. 
The foundation had launched this scheme on September 10, 2020 and a total of  1122 applications were received for this scholarship through a google form. A committee set up by the foundation reviewed the antecedents of the applicants and after a thorough scrutiny, 13 girls were found to be the most deserving to take the benefits of the scholarship scheme. Notably, the members of the committee visited the homes of the students to assess the financial and social condition of the applicants. 
Giving details about this, Chairman of the Foundation Anirudh Gupta said that ₹ 10000 per year will be given to girls from weaker sections of the society for three years to continue their education under talent scholarship.  Under this initiative of our foundation, girls will be able to avail financial assistance to take admission in courses of their choice.
Secretary of the foundation Rakesh Kumar said that initially these 13 eligible girls who meet all the criteria will be given stipend amount for three years.  Next year, the number of scholarship holders will increase to 25 and in the third year, we aim to increase the number of students to 36.  From the fourth year onwards, we plan to cover 36 girl students every year.  
The girls who were selected for the scholarship included Navjot Kaur of Rukne Wala, Komalpreet Kaur of Kariyan Pehlwan, Kirandeep Kaur and Komal of Mallawala Khas, Gagandeep Kaur of  Chugga Gurharasahay, Gurleen Kaur of Makkhu, Rubinder Kaur of Pir Khan Sheikh, Manpreet Kaur of Machhiwara, Harmandeep Kaur of Tibbi Kalan, Neetu Bala and Nazia of Mohan Ke Hithad, Bhavna of Ferozepur City and Ashmeet Kaur of  Border Road Ferozepur.