10-bedded covid care centre starts at Lifeline Hospital
Commissioner of Police urges other private hospitals to assist district administration during covid pandemic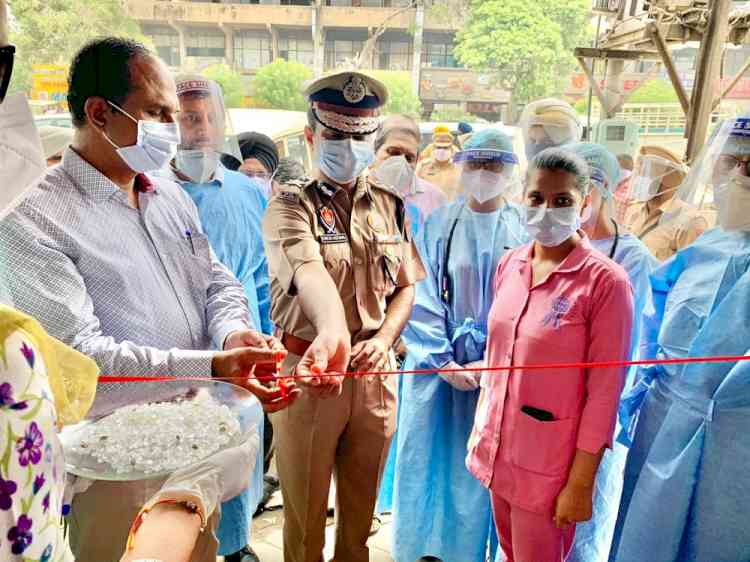 Ludhiana: Due to the persistent efforts of District Administration, a 10-bedded Covid Care Centre has been started at Lifeline Hospital, Ludhiana. Till date, around 50 private hospitals have started providing Covid treatment for the residents.

Deputy Commissioner Mr Varinder Kumar Sharma and Commissioner of Police Mr Rakesh Kumar Agrawal today visited the premises of Lifeline Hospital, here, and thanked the management for starting this Covid Care Centre in their premises.

Mr Varinder Kumar Sharma assured the residents that there is no shortage of beds for Covid treatment in district Ludhiana. He said that people should not panic and check the status of vacant beds through mobile app "HBMS Punjab" or on official web links ludhiana.nic.in/notice/covid-19-bed-status-in-ludhiana-district/ or hbmspunjab.in. He said that data of all private hospitals providing Covid treatment has been added on the mobile app as well as the web links. 

Commissioner of Police Mr Rakesh Kumar Agrawal urged managements of other private hospitals to also come forward and set up Covid care centres in their premises so that they can make real service towards the society during today's testing times.
ADC (Development)-cum-Nodal Officer Covid Mr Sandeep Kumar was also present on the occasion.