Zoom meeting organized by CICU 
To discuss issues being faced by exporters due to Covid-19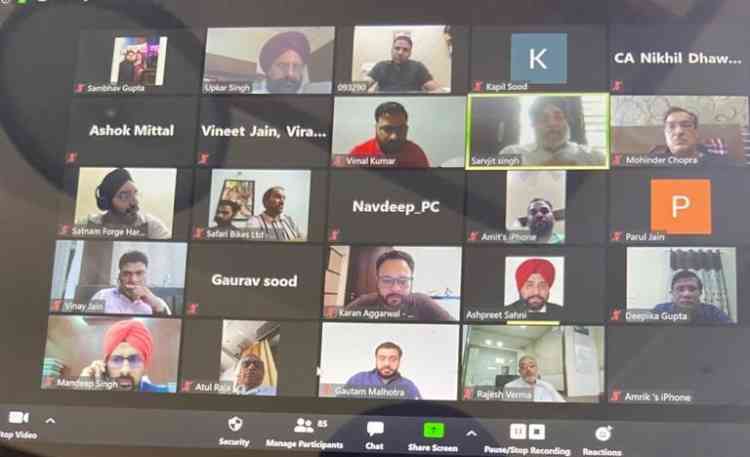 Ludhiana: Upkar Singh Ahuja, President and Pankaj Sharma, General Secretary CICU arranged a zoom meeting to discuss the issues of exporters due to COVID-19. They said that all the issues will be taken up with the concerned department, so that the export can be done smoothly.
Sarvjit Singh, Co-convener of CICU Export Committee thanked the Ludhiana Custom Commissioner A.S Ranga for their efforts to run the export easily.
The exporters raised the following points- Delay in the stuffing of LCL cargo lying at ICD CONCOR due to labour shortage; Delay in the credit of duty drawback scrolls already generated; Duty drawback scrolls for the shipments in March 2020 still not generated.
Rajesh Verma, President, Customs House Agent (CHA) Ludhiana was also present in this meeting.