Zee Punjabi's shows that ruled people's hearts this year
This year Zee Punjabi is coming up with many new fiction and non-fiction shows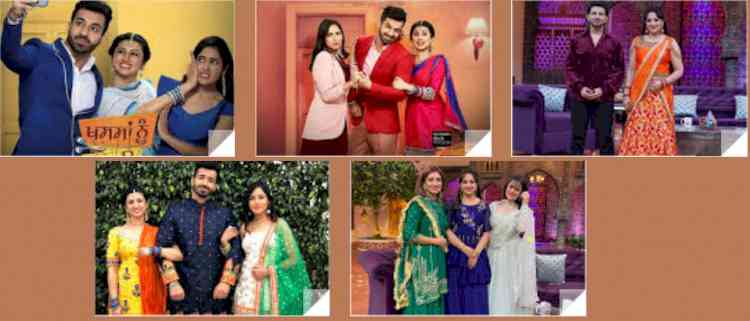 Chandigarh: When Zee Punjabi is all set to mark his first anniversary on this Lohri, let's take a look at the shows and artists which ruled the people's hearts and TRP charts most of the year.
Desho's struggle to get back Armaan and exposing all the evil plans of Simple in Khasma Nu Khani has definitely ruled the TRP charts the most. From being the number 1 show for consecutive weeks, to the ever gripping storyline is keeping people glued to their TV screens.
Last year, when people got the maximum time to get connected to their loved ones again, they actually understood the value of love and loved ones. As a result, in this world full of action and suspense dramas love stories gained the most viewership.
Even on Zee Punjabi the show which came second on the TRP list is the love story of Veer and Mahi in Kamli Ishq Di, where Veer's struggle to serve his country and Mahi's selfless love towards Veer is a treat to watch.
Where being positive and happy was the biggest task in 2020, Zee Punjabi's 'Haaseyan Da Halla' has been the breeze of fresh air for audiences. Upasana Singh's ever-loving smile and whole team's punches did not make celebrity guests enjoy their time, but audiences to laugh their hearts out and let out of their worries and mundane lifestyles.
Apart from all the successful running shows, this year Zee Punjabi is coming up with many new fiction and non-fiction shows including fiction shows Maavan Thandiyan Chaavan featuring Karan Mehra and non-fiction shows like celeb chat show Dil Diyan Gallan with Sonam Bajwa to name a few.