Zee Punjabi's Geet Dholi and Tedha Medha Saada Vedha to air today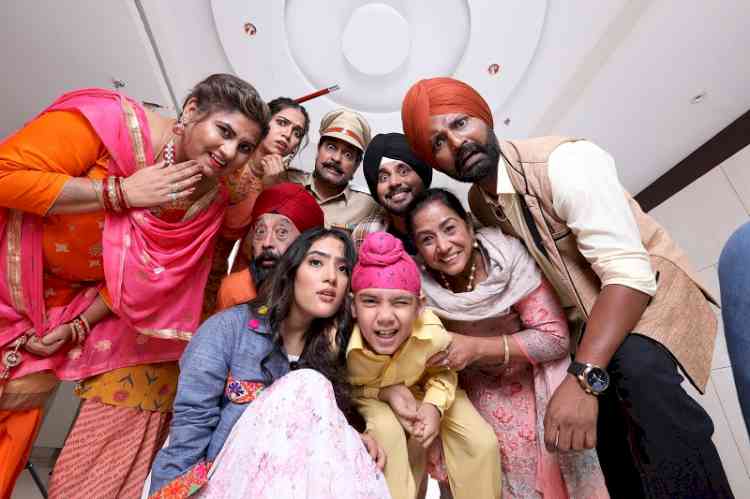 Chandigarh,  August  30, 2021- ZEE Punjabi's two upcoming brand new  shows 'Geet Dholi' and 'Tedha Medha Saada Vedha'  are lined up  to air today.  Both shows are completely different from each other. Geet Dholi is a motivational story on the other hand 'Tedha Medha Sada Veda' is totally a comedy show. 

Talking about serial 'Geet Dholi', is a story of a passionate yet determined small town girl who wants to build her identity as a dhol player while all the Dhol players are males making it a totally a men's affair in India.  Geet's dhol mesmerizes everyone with her talent but the one who catches most of geet's charm, innocence, simplicity is Pukhraj. Pukhraj has just returned from abroad and fell in love with Preet at first sight. Getting married to a business class family and growing up in a middle class family definitely brought hurdles to Geet's life.   

Further talking about 'Tedha Medha Saada Vedha' is the story of an Amritsar based family with typical Punjabi grandparents full of love and affectionate and other family members dealing with the Atrangi problem. Everybody has their own insane solutions to different problems in the whole family which somehow turns small things into huge discussions. This is what Tedha Medha parivaar is famous for. Further, Gurnoor, the protagonist of the story around whom the whole story revolves, suffers from an unusual illness.  Thus the story depicts how a family survives in a comedic and responsible manner in the 21st century where Atrangi is the precise adjective one can use for representing the Tedha Medha family where dealing with all the problems together are Tedha Medha family rituals. 
In conclusion, Zee Punjabi never fails to meet their audience expectations and always entertains them by bringing different genres of shows on a single platform. So be connected to Zee Punjabi and watch Geet Dholi at 8:00 pm and Tedha Medha Saada Vedha at 8:30 pm from Monday to Friday.