Zee Café presents a comic treat with Los Simuladores on Café Global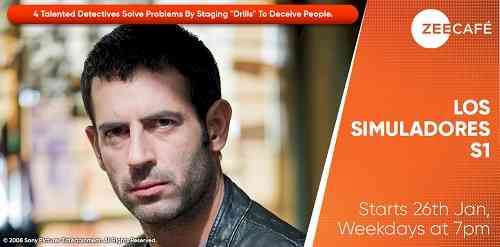 Mumbai: Missing those cheers of laughter from your life? Zee Café presents a hilarious watch filled with comic bombs to bring the mirth back to your days. Los Simuladores is a Spanish drama created by Damián Szifron and stars Tony Dalton and Alejandro Calva in pivotal roles. The show will air on weekdays starting  26th January at 7 pm.
 
Los Simuladores meaning 'the pretenders' is the story of 4 people whose task is to solve people's problems with non-conventional methods. They are a specialized Commando group who are hired by someone who presents them with a problem and wants a solution. Los Simuladores elaborate different operations, taking on different roles according to that person's problem, with the purpose of resolving every one of them. And what's best is that this solution comes with a whole lot of hilarious twists that are enough to tickle your funny bone.