Zee Anmol Cinema presents inspiring and entertaining tale with World Television Premiere of 'Chhoriyaan Chhoron se Kam Nahi Hoti'
Chhoriyaan Chhoron se Kam Nahi Hoti is the ultimate family entertainer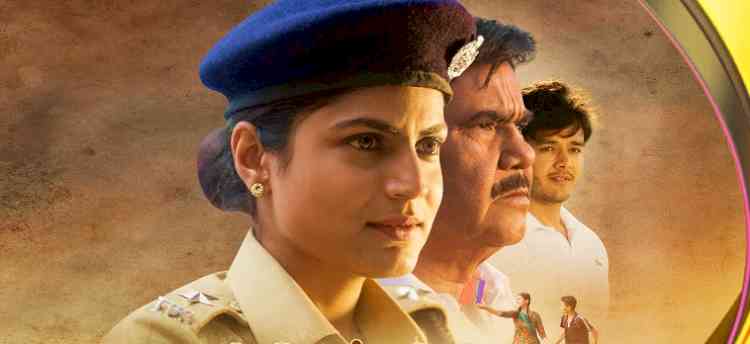 Chuhle Chauke se badhkar hoti hai Chhoriyaan, echoing the same emotion, Zee Anmol Cinema brings to you an inspiring tale from Haryana with the World Television Premiere of Chhoriyaan Chhoron se Kam Nahi Hoti. Starting the new year with an ever-encouraging tale of a young girl battling against all odds, including he own father, to chase her dream and prove that she can be the support her family needs. Standing firm on her ground to become an IPS Officer, she not only makes her family proud but emerges as a 'Misaal' for the girls in town. 
Featuring power-packed performances from Satish Kaushik, Rashmi Somvanshi and Aniruddh Dave, 'Chhoriyaan Chhoron se Kam Nahi Hoti' is directed by Rajesh Babbar. So, tune-in to Zee Anmol Cinema and witness the encouraging tale of 'Chhoriyaan Chhoron se Kam Nahi Hoti' on Sunday, 3rd January at 12 PM.
Growing up in a conservative small town in Haryana and being an ace student and active sportsperson, she makes countless efforts to prove to her father that she is no less than a boy. She struggles her way into getting quality education and becomes an IPS Officer one day and proves that a girl is empowered enough to take up any task head on. Chhoriyaan Chhoron se Kam Nahi Hoti is the ultimate family entertainer with damdaar kahaani that shows that a girl's purpose of life goes beyond the daily household chores.