YouTube Star, youth sensation Anubhav Roy to conduct workshop for YFLO members
Author(s): City Air NewsShilpa Datla, YFLO Chairperson. Hyderabad, August 19, 2019: Young FICCI Ladies Organisation(YFLO) is organising a Workshop with young Tech Guru, YouTube Star Anubhav Roy here in the city on 21st August at 2.30pm...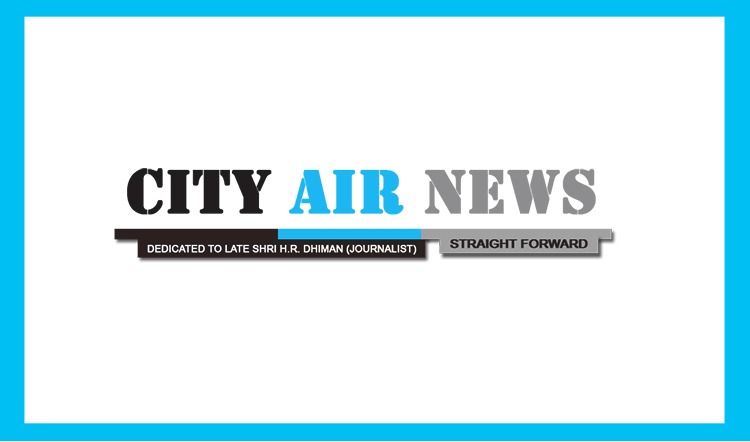 Hyderabad, August 19, 2019: Young FICCI Ladies Organisation(YFLO) is organising a Workshop with young Tech Guru, YouTube Star Anubhav Roy here in the city on 21st August at 2.30pm at Hotel Park Hayat.
Sharing details, Shilpa Datla, Chairperson of YFLO said the next in our Workshop series is "Let's Create a Personal Brand Online for Your Company".
With continuously growing active internet users in India which is put at 50 plus crores and watching millions of videos this space is most happening. And these viewers are generating billions of video views on YouTube every day. You will be astonished to know that YouTube's top stars and content creators have more audiences than the people/population of some countries informs Shilpa Datla. And adds that the views these top stars generating are more than the most popular TV Soaps, programs here in our country.
The popularity of the world's largest video hosting websites is growing on leaps and bounds every day. YouTube has a impact in many fields, with some individual YouTube videos having directly shaped world events. YouTube allows one to create inexpensive video content. It also enables distribution of the same. The content informs, educates and entertains tells Shipa.
The 'how to" videos, the creations of are individuals YouTubers are more popular. YouTube videos have spread awareness of social issues. You Tube emerged as an important news platform for individuals and institutions. Eyewitness videos on the YouTube are most sought after ones. YouTube has affected politics. It has become a platform to connect and engage citizens and promote policies.
With ever-growing importance of YouTube, many people are taking YouTube as their full-time career. YouTube is used to established online brand image by many. With this background, YFLO Hyderabad Chapter has decided to organize a Workshop with TechGuru and YouTuber.
This Google-owned YouTube announced sometime ago that that they plan on doubling their user base in the country to 400 million. With their ambitious plans being rolled out the Youtuber community is also poised for further growth. It is very important for us to unfold and unravel this most sought-after subject. This program is especially curated keeping in mind the theme of YFLO for the year 'The New You', shared Silpa Datla.
Anubhav Roy is a social media and YouTube influencer. His Facebook describes him as an Ambassador and Video Creator at YouTube. He has around 1, 86, 371 subscribers and nearly 13 million views . He is a winner of YouTube Next Up Commercial and also the designated Next Up King informed Shilpa.
Adding further Shilpa Datla informed that Anubhav Roy is a speaker for ATOAI, One Plus India, YouTube.
He began his journey on YouTube in September 2015 as fifteen years old boy. Within first hundred days he reached 5000 subscribers. Since then he never looked back. Then he didn't know much about the subject. But, he wanted to try uploading a video on a topic, he thought people would find interesting.
I used to watch a lot iGyaan, C4etech, MKBHD, Coolosertech and others, When I saw them I got an inspiration. I felt that I too can do it, he shares. So the 15years old, began his journey, uploading videos weekly once. But, when he started he didn't have any knowledge on video editing nor he had a good camera. He learnt it by trial and error.
It was an unknown journey. There was a lot of fear, uncertainty. Issues of royalty free background music etc were always a challenge.
I am an average student. Till 10th class it was alright, but performance suffered due to managing a Web Channel which is so large, shares Anubhav.
He doesn't believe in the rat race of subscribers and views. Instead curate content so well, then you will be the king. Youtube is already flooded with the below average content. You need to be content curator, creator, and inventor. Create, invent, develop. Develop your own style, work hard, there is no substitute to success, he professes
In an internet era, the content is the king. And within the content, Original content is the king. Within the original content, video content is the king informs Shilpa Datla. We are being a Youth organisation, we have roped in this young tech guru, she says.
A Student of Cinematography at AAFT University of Media and Arts in New Delhi, he will share lot of insights in this domain in the workshop with our young members, informs Shilpa.