Young leaders of village Dhanas joined BJP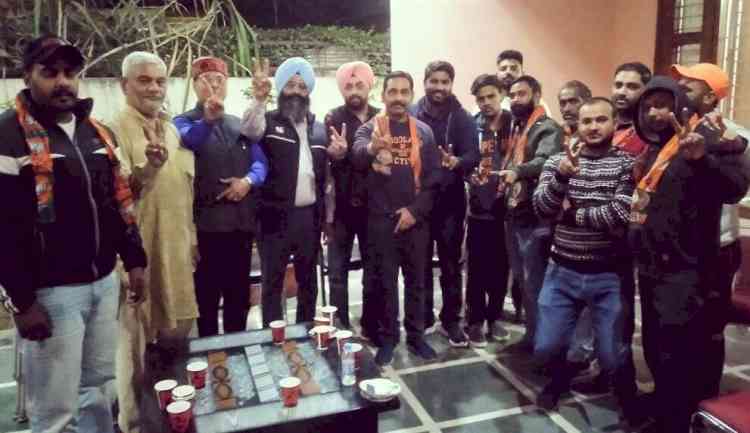 Chandigarh, November 23, 2021: In a major boost to the Chandigarh Bhartiya Janta Party (BJP), young leaders from Dhanas-- namely, Rahul Laddi, Golu Sandhu, Nawab Ali along with hundreds of supporters-- joined the party ahead of Chandigarh Municipal Corporation elections.
All of them joined the local party under the leadership of former Sarpanch Kuljit Singh Sandhu.
All of them were warmly welcomed to the party by BJP District President Satinder Singh Sidhu, Yuva Morcha State Vice President and District Incharge Arundeep Singh, District President Manoj Chaudhary, District General Secretary Deepak Roy, Girish Binjola and others. 
State Vice President and District In-charge of BJP Yuva Morcha, Arundeep Singh said that all these youth leaders, who joined BJP, have appreciated Prime Minister Narendra Modi's decision to withdraw the agriculture laws.
"We have decided to join the party after getting inspired by popular policies and future plans of the BJP," said Laddi.