Yoga land India donates their kids mats
The kids mats were donated to a charitable education institute for underprivileged kids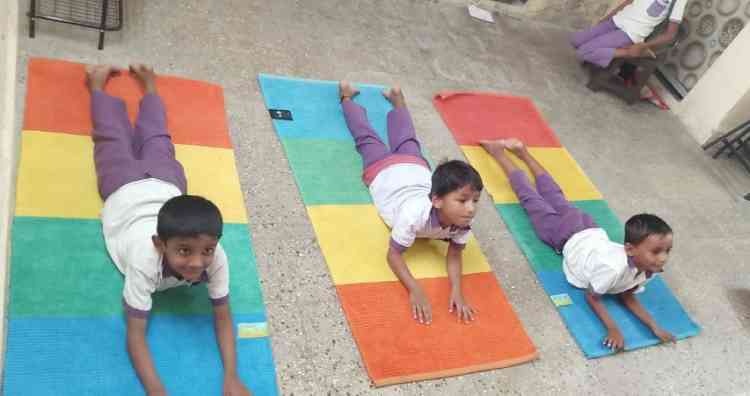 Mumbai: Yoga land India, a Mumbai based Yoga mats brand recently donated their kids mats - lil chakra to Apnishala, a Charitable education institute for underprivileged kids.
The brand has eco-friendly cotton mats which are anti-skid.
This is an initiative towards introducing yoga & Sustainability among kids.
A session for yoga was organized and kids were performing asanas under expert guidance. There were around 26 kids who jumped on to their mats with excitement and enjoyed stretching and some deep breathing exercises.