Yoga combined with ayurveda has power to defeat Covid or any other virus wave: Renowned ayurveda expert Guru Manish 
Says to centre: Before 3rd wave hits us, allow yoga and ayurveda to treat mild to moderate cases of Covid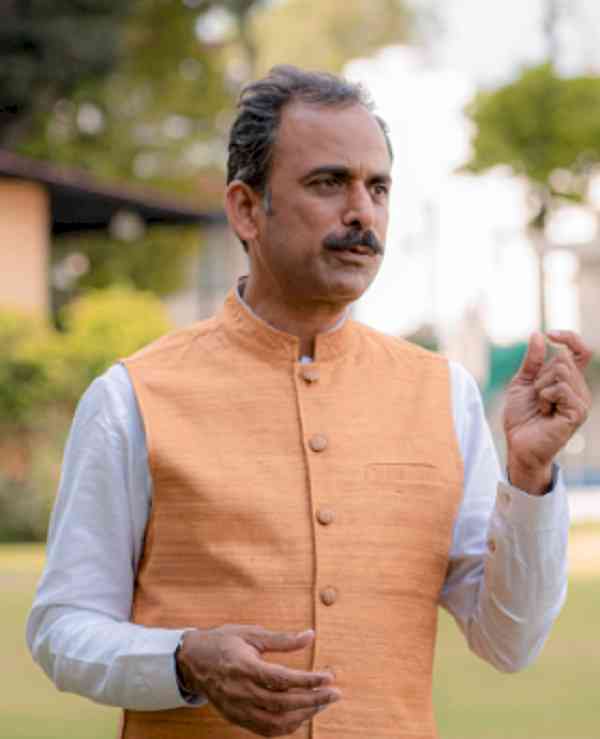 Renowned ayurveda expert Guru Manish.
Chandigarh: As the nation is gearing up to tackle the 3rd wave of the pandemic, which is looming large - Ayurveda exponent Guru Manish to coincide with International Yoga Day celebrations has called upon the centre to counter the 3rd COVID wave through yoga,  ayurveda, naturopathy, and other alternative systems of medicine.  
Guru Manish , who is the founder of Shuddhi Ayurveda, which has its corporate headquarter near Chandigarh, said, "A judicious mix of yoga, ayurveda, naturopathy and other systems of alternative medicine has the power to defeat COVID."
Keeping in view the threat of COVID-19's third wave, Guru Manish has made a suggestion to the central government, shedding light on this he said, "The centre  should allow yoga, ayurveda & other alternative medicine systems in the treatment of mild to moderate cases of COVID-19 infections by creating a 'standard protocol'."
Guru Manish  added, "We immediately need to put in place a high powered committee of experts from the fields of yoga, ayurveda, naturopathy etc to form policies & plans to counter COVID 19. This committee should be empowered to make policies and also execute decisions."
Guru Manish gave a clarion call of 'healthy lifestyle with Yoga & Ayurveda' to coincide with the 'International Yoga Day' celebrations, which have started being observed and will culminate on 21st June - which is 'International Yoga Day'.
While underlining the importance of Yoga amidst the pandemic, Guru Manish said,"Yoga is more than just a form of exercise. It actually promotes a sense of holistic living through various asanas and breathing techniques. It detoxifies the human body by flushing out unwanted remnants from all the organs. This coupled with Ayurveda and naturopathy can work wonders for immunity and provide a strong shield against the virus."
Guru Manish  explained that  Ayurveda coupled with Yoga would not just help one live a healthy life but would also enlighten one by making him or her emotionally strong and providing spiritual growth too. "In the current times, everyone is dealing with anxiety, stress, and depression. Therefore, it becomes necessary to inculcate Ayurveda and yoga in our life to keep all these situations which affect one's mental state at bay," Guru Manish opined.
Shedding light upon the 'Delta Plus' variant, which as per the experts can spark the 3rd wave across India & the world, Guru Manish  elucidated, "The virus is the same, what has changed is its intensity due to the mutation, this has made it more transmissible thereby increasing its capability to infect humans on a larger scale. The virus will keep mutating as it needs a host to survive, what we need to do to ward off the COVID threat is to increase the body's natural resistance power & immunity through Ayurveda, & yoga asanas. Once one's natural immunity becomes strong, no virus can harm the body."
It is imperative to mention here that by using well researched & AYUSH approved ayurvedic formulations and adopting yoga, Shuddhi Ayurveda has successfully treated hundreds of COVID-19 patients successfully.