XI Season of Dr DR Singh Memorial British Parliamentary Debate 2020 
Event held at PCTE Group of Institutes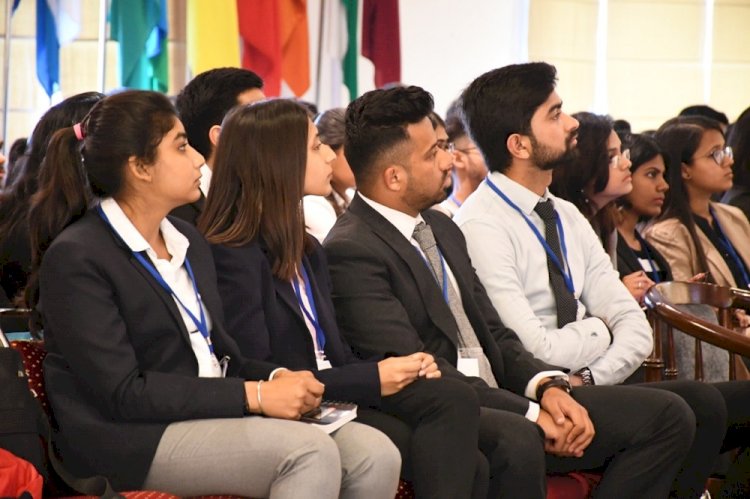 Ludhiana: Ludhiana Management Association organized its Eleventh Season of Dr. DR Singh Memorial British Parliamentary Debate in association with PCTE Group of Institutes, sponsored by SEL Manufacturing Pvt. Ltd. with the cash prize worth Rs.1, 50,000.  British Parliamentary Debate was first pioneered in India in 2008 by PCTE Group of Institutes and is a platform for brilliant young minds from across India to cross swords with their counterparts, foster healthy contentions and learn to appreciate diverse flow of ideas and opinions.
The Two days event started with an orientation session on British Parliamentary Debate by Ms. Harpreet Kaur Kang, General Secretary, Ludhiana Management Association.
The competition aims to stimulate the students' interest with diverse range of topics and also to help them to achieve well-rounded development and to improve critical thinking. 38 teams including IIM Amritsar, NIT Jalandhar, NIT Kurukshetra, RMLNLU Lucknow, RGNUL- Patiala, Hansraj College, IMS Noida, Chitkara University, and many more participated in the mega literary fest. It is amongst the most prestigious and the most challenging debate tournament in the region.
Nirav Wadhwani from IIM Amritsar said that Debate is a way to foster international understanding, cooperation, free and lively exchanges of ideas. It breaks the national, economic, cultural and ethnic boundaries, showcasing views that can be explored in a way that connects rather than divides people.
Iraa Dahiya from Hansraj College said that through these events, students learn the art of being self-reliant and to develop competitive spirit of winning which helps them in facing the biggest challenges in their professional and personal life.
Ms. Harpreet Kaur Kang said "the purpose of these debates is to help the students not only to have a healthy debate on any given subject, but also gain a holistic acumen on varied issues in the economic, social, political et al echelons. The students here are debating literally everything under the sun from Trump's visit, sustainability Automation to CAA.