World's largest American retailers "Lowe's India" recruits six BTech students of LPU at Rs 19.14 lac
Students are designated as Associate Software Engineers to serve Bangalore Office of Lowe's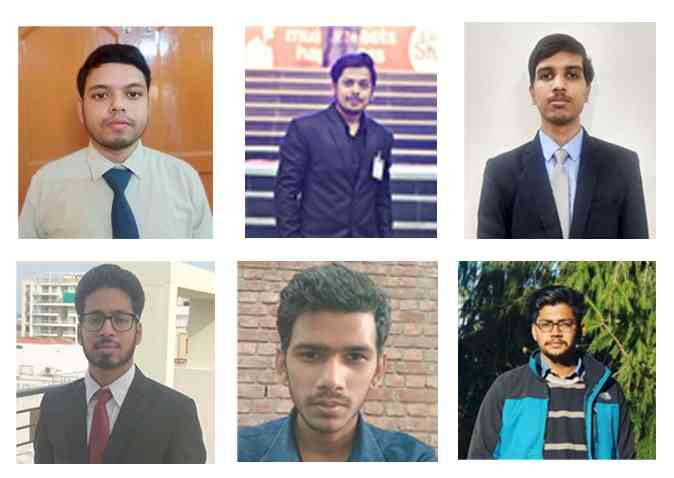 LPU BTech students selected in world's largest American retailers "Lowe's India" at Rs 19.14 Lac package.
Jalandhar: Potentialities & capabilities of the students of LPU know no bounds, may it be tested in the worst hours of COVID-19 Pandemic. Amid such hard times, world's largest American retailers- "Lowe's India" has recruited LPU's six BTech (Computer Science & Engineering) students for their diligence, dexterity and skills at Rs 19.14 Lacs per annum. Selected students have been designated as Associate Software Engineers to serve the Bangalore Office of Lowe's. LPU Chancellor Mr Ashok Mittal congratulated the hard-working students for being part of a big company of the world in their very young age by ever relying on university's ethos of 'think big'.
Worth mentioning, all of the selected students belong to 2021 graduating batch, which means they are pocketing high fortunes even in the days of their studentship, and that too in the pandemic ridden tough semester. Selected LPU students are Sagnik Ash, Anurag Dave, Rishindra Mani Katiyar, Ankit Singh Gautam, Rajdeep Roy Chowdhury and Harshit Agrawal. The best thing of the company as an employer is that it recognizes the commitments and services of its employees in high esteems. Recently, it announced bonuses of more than $450 million to front-line associates for their outstanding contributions amid the pandemic, where most of the companies are facing economic crisis.
Lowe's Companies, Inc. (NYSE: LOW) is a FORTUNE 50 home improvement company serving approximately 18 million customers a week in the United States and Canada. With fiscal year 2019 sales of $72.1 billion, Lowe's and its related businesses operate or service more than 2,200 home improvement and hardware stores and employ approximately 300,000 associates. Lowe's India is driving a massive tech transformation, building cutting edge tools and products. Through retail technology, it continuously enables customers to fulfill their dreams of a home while providing a great shopping experience to them. Here, it proudly solves big, bold, challenging, and complex problems in the retail domain.
Head, Division of Career Services at LPU, Prof Dr Harpal Thethi shares that the whole team at the Division keep on skilling students smartly and guide them for grabbing great opportunities of getting recruited with top companies of the world. He also informed that 800+ companies, globe over, select LPU students for lucrative jobs.  In fact, with excellent industry-immersion and placement support, LPU is the place to achieve holistic development and big settlement in life.