World Suicide Prevention Day
60 attend seminar on suicide prevention and positive living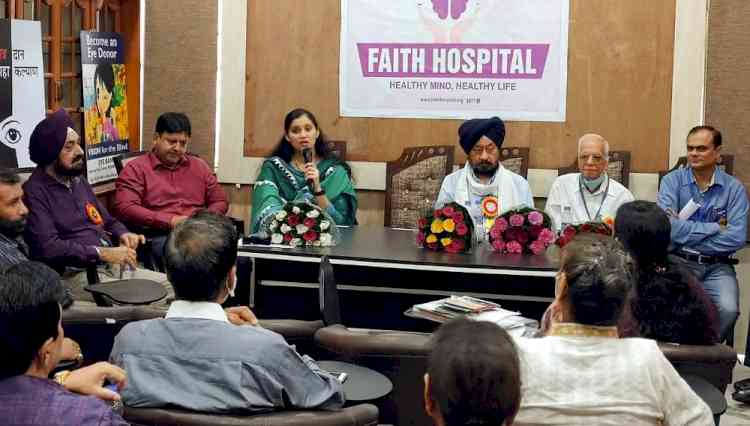 Chandigarh, September 10: As many as 60 people attended a seminar on suicide prevention and positive living on World Suicide Prevention Day at Faith Hospital, Chandigarh on Friday. The seminar was organized by Humble To Be Chandigarhians Trust in association with Faith Hospital.
During the seminar Dr. Damanjit Kaur, psychiatrist at Faith spoke about negativity and suicidal tendencies.
She said that suicide is a problem for all societies, amongst people of all socioeconomic status and walks of life. An individual can attempt suicide due to some immediate events like failure in exams, or due to some prolonged stressors such as continuous loss in business. Proper psychological intervention in the time of crisis helps a person to use healthy methods of coping with suicidal thoughts.
She said further that according to WHO, globally 800000 people die by suicide every year, i.e. 1person every 40 seconds. 77% of global suicides occur in low and middle income countries, out of which 17% of them are residents of India. On an average- there are 381 suicides daily in India. It is the 2nd leading cause of death in the world for those aged 15-24 years.
Col. Gursewak Singh (retd.) a social activist & motivational speaker talked about the management of stress management.
During the occasion, Dr. Amit Gupta In-charge, of Eye Bank, PGI spoke about the importance of eye donation.  
Baljinder Singh Bittu, Chairman of FOSWAC  was the chief guest during the seminar. Subash Luthra, president of Trust was also present during the occasion.