World Health Day observed in DMCH
The day was marked by thoughtful and creative poster making contest by medical and nursing students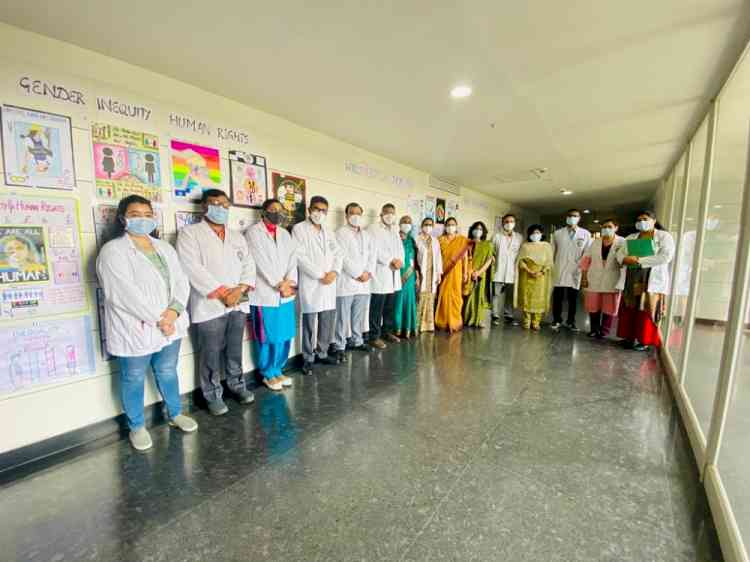 Ludhiana: Department of Community Medicine today observed World Health Day on the theme 'Building a Fairer, Healthier world'. The day was marked by thoughtful and creative poster making contest by medical and nursing students.
Dean Academics Dr Sandeep Kaushal along with faculty members from other departments enthusiastically observed various posters made by students. Each poster has a different and unique story to tell about leading a healthy life, says Dr Anurag Chaudhary (Professor & Head of Community Medicine, DMCH
Dr Sandeep Kaushal, in his address, said that World Health Day is a very important day for whole medical fraternity to raise awareness about precautions in leading a healthy life.
After examining the posters, the winners of poster completion were awarded appreciation certificates and were given huge applause by their fellow students. Dr Kaushal thanked the students for their active participation in poster making contest
Dr Hitant Vohra, Professor & Head of Anatomy, Dr Navjot Kaur Bajwa, Professor & Head of Biochemistry along with Nuring Supdt. Dr Mrs Triza Jiwan were also present on the occasion.