World Free Zones Organization (WFZO) chooses Hyderabad to set up its Asian Regional Office
Author(s): City Air NewsSrikanth Badiga the newly appointed Regional Director of World Free Zones Organisation's Regional Centre at Hyd seen addressing the press conference. The WFZO chose Hyderabad because of investor, industrial friendly,...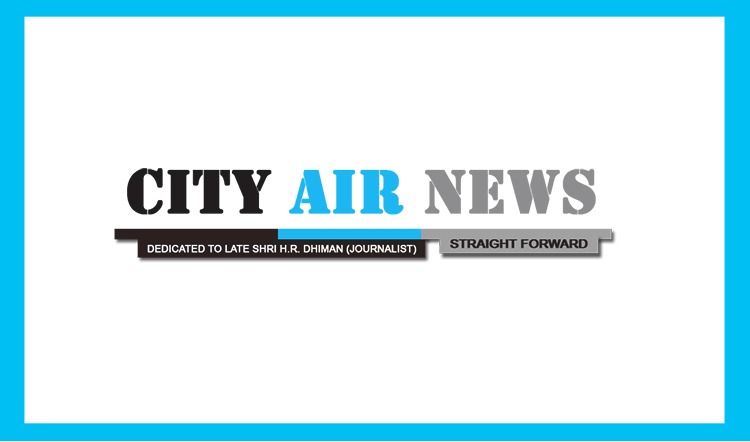 The WFZO chose Hyderabad because of investor, industrial friendly, proactive government and its policies. WFZO is another feather in the cap of Telangana: Jayesh Ranjan, Principal Secretary, Govt of Telangana
Hyderabad, November 29, 2018: Hyderabad is the Asian Regional Office of the World Free Zones Organization (WFZO), the global apex body of Free Zones. 3500 Free Zones are said to be spread across the globe
Free Zones are a class of special economic zones (SEZs) to encourage economic activities. Special or liberalized tax laws are made applicable to companies in these zones.
World Free Zones Organization (WFZO) chose Hyderabad to be the Regional Headquarters for the Asian operations.
City's realtor, trade bodies activist, Chairperson of IACC (Indo American Chamber of Commerce) Hyderabad Chapter Srikanth Badiga is appointed as its new Regional Director. Srikanth is currently working as Group Director of Phoenix Group. He is one among the seven Committee Members selected by the Ministry of Commerce to revive the SEZ Policy. Mr. Baba Kalyani is the Chairman of the Committee. Keeping in view of the wast experience and exposure in SEZs, WFZO chose Srikanth and appointed him as Regional Director.
Addressing the press conference Srikanth, who is also associated with ASSOCHAM, Sez fraternity and apart from being a Central Governing Council member of EPCEs, ministry of Commerce and Industry govt of India, said, WFZO chose Hyderabad among many other trade centers in Asia because of a proactive government.
Adds Jayesh Ranjan, Principal Secretary of Industries & Commerce, Information Technology, Electronic & Communications Departments of Telangana Government, the prestigious World Trade Body chose Hyderabad keeping in view the investment-friendly environment, industrial friendly ecosystem, proactive government policies, and good governance. The Asian Regional Headquarters of this global body is another feather in the cap of the state. It truly represents global recognition for the role Hyderabad is playing in developing free zones as engines of economic growth. And aptly right person is chosen for the right job. He wished Srikanth Badiga all the very best and hoped that WFZO would take Telangana trade to new heights.
The Asian Regional Headquarters will be declared open formally in the third week of December Srikanth Badiga added.
Registered and established in Geneva, Switzerland, WFZO has its global headquarters at Dubai.
World FZO role, Srikanth says is to bring together free zones. Provide them forum to learn, grow and prosper. Create best standards to enhance the economic ecosystem. Disseminate knowledge. Improve the perception of Free Zones. Position them as areas that make valuable contributions to the local economy. Voice their challenges, concerns are among others.
Srikanth states that his job would be to promote a spirit of collaboration, dialogue, and guidance. And also help countries in this continent benefit from the free zone model, whose economies require foreign direct investment to build strong, robust and diverse economies.
The WFZO is a body that provides one authoritative, collective voice representing the interests of free zones around the world. It works closely with World Bank, World Trade Organization (WTO), United Nations Conference on Trade and Development (UNCTAD) and the World Customs Organization
What started small in 1959 in an airport, The Free Zone Concept gained popularity and spread all over the world. There are an estimated 3500 free zones around the world, which support approximately 90 million jobs explained Srikanth.
Free Zones are exemplars of modern infrastructure, creators of employment opportunities, and integrators of services, logistics and transport networks. They have been playing a very critical role in the economic development of nations. WFZO is the global unifying association to bring all these free zones together to lend a strong voice to them.
WFZO has 540 members from 113 countries with more than 50,000 plus companies in the free trade zones, Srikanth added.
Srikanth who holds several important positions in various happening bodies like the President for SEZ Association of AP&TS regions, Central Governing Council Member for Export Promotion Council for EoUs and SEZs (EPCES), Ministry of Commerce and Industry, Govt of India and others will take WFZO activities to greater heights in this region.
Date:
Thursday, November 29, 2018