Workshop organised on dying folk art of courtyard and wall writing 'Likhnu'
25 women from art village Andretta and surrounding areas participate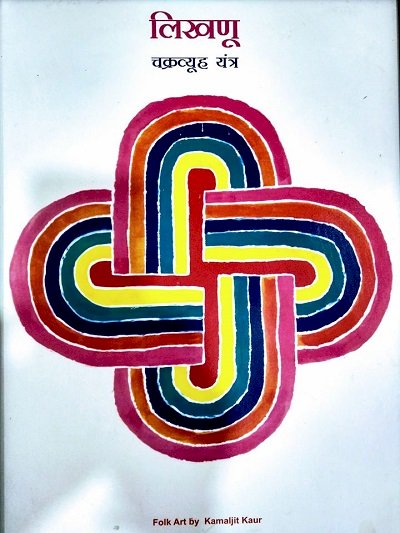 Dharamshala: A workshop on the dying folk art of courtyard and wall writing 'Likhnu' was organized at Artist Residency at Sobha Singh Art Gallery, Andretta near Dharamshala today. Twenty-five women from the art village Andretta and surrounding areas participated in the day-long workshop and learnt the basics of this almost extinct art form of district Kangra.
Shri K.G.Butail, President, Sobha Singh Memorial Art Society (SSMAS), inaugurated the workshop and asked the participants to help in preserving this important folk art which has been an integral part of all religious and social ceremonies since centuries. He appreciated the effort of the language and culture department, H.P. for taking the initiative to spread awareness about 'Likhnu' among new generation.
Dr.Hirday Paul Singh, Secretary-General, SSMAS, said, "The society had been organizing such training workshops in the past to revive the folk art forms of Himachal Pradesh. An art festival will be held in November too, on 'Likhnu'." He asked participants to practice this art form and avoid using readymade posters of this folk art.
Shri Suresh Rana, District Language Officer said that more such workshops have been proposed to make people aware of the rich cultural history of the district. Smt Kamaljit Kaur, master trainer, detailed about the history and importance of 'Likhnu' on important family functions like marriage ceremony, birthdays and religious and social functions like 'Holi', 'Lohri', Janamashthmi' 'Ahoi', 'Diwali' etc. and trained the participants who made many colorful 'Likhnu'.
A documentary was also screened. Besides artists, Bibi Gurcharan Kaur, daughter of saint-artist Sobha Singh was present on the occasion.