'Workshop on Traditional Christmas Breads and Cakes' at GNA University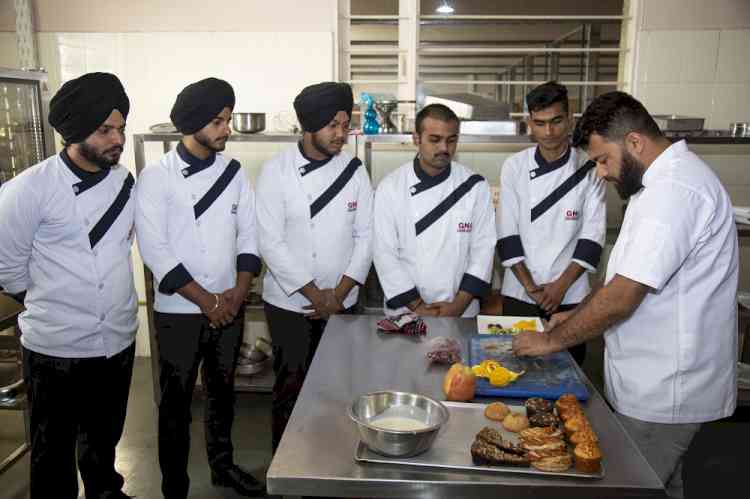 Jalandhar, December 2, 2021: GNA University organised two days workshop on ''Traditional Christmas Breads & Cakes'' by Hitesh Shakya; Pastry Chef, Hotel Hyatt Regency Chandigarh. The key objective behind organizing this Workshop was to strengthen students' core concepts in bakery and assist them in learning and practicing French & European styles of bakery products.
The Workshop was delivered by Hitesh Shakya; Pastry Chef, Hotel Hyatt Regency Chandigarh. He holds a decade experience working with top hotel chains in India and abroad. The session was focussed on Menu planning, development, execution, and evaluation of final products in terms of creative presentation and sensory evaluation. The session was well received by the students, wherein their queries were also taken and duly answered by the expert, other than the hands on practice done by the students. 
Gurdeep Singh Sihra, the Pro-Chancellor, GNA University said, "Such workshops updates students with traditional and contemporary techniques of baking practiced in modern times  in world class hotels across the globe." 
Prof. V.K. Rattan, Vice-Chancellor, GNA University, Dr. R.K. Mahajan, Registrar GNA University, Dr. Monika Hanspal, Dean Academics & other dignitaries also graced this event.