Workshop on robotics starts at UIET
A total of more than 135 participants had applied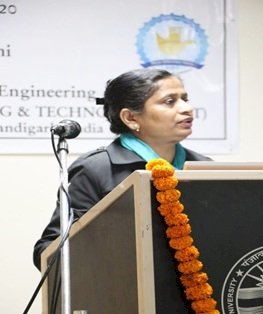 Chandigarh: One Week Workshop on "ROBOTICS kicked off at University Institute of Engineering and Technology (UIET), Panjab University Chandigarh, here today. This is being organized by AICTE Training & Learning (ATAL).  
Prof. Savita Gupta, Director UIET, while inaugurating the workshop informed that this programme is interdisciplinary in nature and the basic objective of this workshop is to impart knowledge on various applications of Robotics in different branches of Engineering, applied sciences, art, history medicine and architecture. This program intends to provide a platform for participants from various disciplines to interact with the experts and upgrade their knowledge on design and manufacturing of Robots through expert lectures and hands-on-training. 
A total of more than 135 participants had applied for the course and finally 62 participants from AICTE approved institutes have been selected for this 5-day workshop from 13-17th January 2020.    Participants are faculty and research scholars of different engineering and science disciplines from various universities and colleges like Central University of Punjab, H.P. University, Punjab Engineering College, as well as Panjab University.
The course coordinators, Prof. Harmesh Kansal and Mr. Harbhinder Singh from Mechanical Engineering, UIET, welcomed the participants and briefed about how this workshop will help in enriching the technical & research skills of academicians and newcomers.