Workshop on lean manufacturing
62 participants attended the event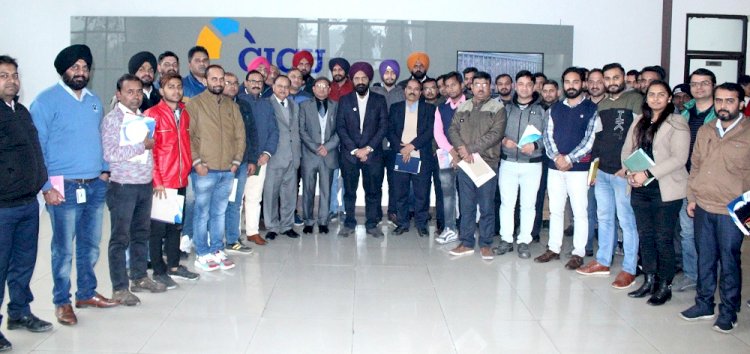 A group photograph of those who participated in workshop on lean manufacturing organised by CICU at Ludhiana.
Ludhiana: Chamber of Industrial and Commercial Undertakings (CICU) has been organizing number of Seminars/Workshops for the benefits and up-gradation of the skills of the industry and trade sectors. The role of top management has become extremely critical now days. Therefore, CICU took initiative to organized One day workshop on Lean Manufacturing.
 
Upkar Singh Ahuja, President, CICU said that industry is surrounded by lot of Challenges i.e. shrinking profit margins, late deliveries, substandard quality of products, improvement of systems, skill trainings of employees, better planning, poor housekeeping, inventory cost, lengthy product cycle time and many more.  The objective to organize this workshop to increase the profit margins by reducing manufacturing costs and improving product quality and productivity to remain competitive in market.
The interactive and thought provoking sessions conducted by Rajesh Singh Solanki and he elaborated the concepts of Lean Manufacturing like Basic lean tools i.e. 5-S, Kaizen, VSM, Kanban, Poka Yoke TPM Cell layout, SMED, Jidoka, Problem Solving etc., Identifying Lean wastes., Case studies of successful implementation of lean manufacturing practices in SMEs and Govt. initiatives to facilitate related benefits to the industry.
The Workshop was highly appreciated by the participants.