Workshop on basic concepts in industrial and fire safety management
60 participants attended event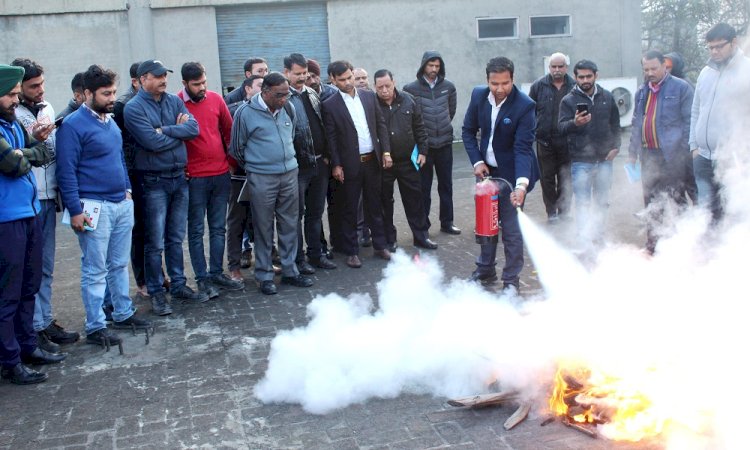 Ludhiana: Chamber of Industrial and Commercial Undertakings (CICU) Ludhiana has been organizing number of Seminars/Workshops/Training programs for the up-gradation of the knowledge and skills of the industry and trade sectors of Punjab. One special initiative has been taken by CICU organizing a Training Workshop on Basic Concepts in Industrial & Fire Safety Management at CICU Complex, Focal Point, Ludhiana.
Upkar Singh Ahuja, President & Sh. Pankaj Sharma, General Secretary, CICU jointly said that the Fire Catching incidents in the Industrial Units are increasing day by day. Average 2-3 fire incidents are noted in Ludhiana Industries every month.
They further said that CICU has taken an initiative to hold training workshop on fire safety and advice fine prevention measures for inflammable units like Plywood, Garments and Rubber etc. These Industries are very sensitive and action required instantly to control the fire as it starts and once fire blow up its very difficult to control.
This workshop will train workers and Staff members how to control various type of fire in shortest span to minimize loses and set up fire prevention equipment's at units.
The workshop was attended by more than 60 participants from various units.