Wonderful places to explore in Karnataka on a motorbike
Author(s): City Air NewsBiking is a combination of exhilaration, relaxation, adventure, and pleasure that makes every rider feel one with his motorbike. Ask any rider and he/she will tell you it is their ultimate joy. Fortunately, there...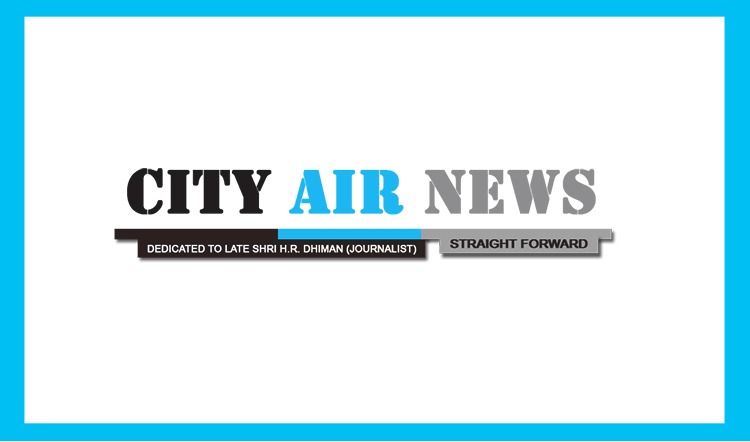 Biking is a combination of exhilaration, relaxation, adventure, and pleasure that makes every rider feel one with his motorbike. Ask any rider and he/she will tell you it is their ultimate joy. Fortunately, there are many places in Karnataka that are perfectly suited for exploring on a bike. Here is a curated list of ideal road-trips from Bangalore.
1. Nandi Hills
A popular road trip from Bangalore, for drives and bike rides, is the much visited Nandi Hills. Amazing weather, exquisite landscape, and fresh unpolluted cool breeze welcome the riders. The 60 km ride witnesses good roads and fairly less traffic. You can also stop over at Discovery Village Resort at the foot of the hill for a scrumptious brunch.
2. Mysore
Mysore, the 'City of Palaces' is located around 160 km away and is known for its royal heritage, architectural genius, historic legacies, yoga, dazzling silk sarees, and sandalwood. The opulent Mysore Palace is an ode to the regal era that has gone by. You can also ride up to the Chamundi temple. The three-hour-long ride can be done on the superb 4 lane state highway connecting the two cities and though the route is busy, the traffic is uninterrupted and fast.
3. Shivanasamudram Falls
A little off the Mysore highway perched by the Kaveri River not more than 135 km from Bangalore is the Shivansamudram Falls. A perfect one day ride along NH209, you can set out early to enjoy a perfect ride and relax here by the cascading fall before the crowd gets in.
4. Bheemeshwari
Around 105 km away is the fishing town of Bheemeshwari known for its picturesque lush landscapes and exotic wildlife. The place is ideal for trying out sports like river rafting, boating, kayaking, fishing, and trekking. You can also find many adventure camps and fishing sites here. After the two hour ride, treating yourself to some fresh fish is the icing on the cake. The roads are good with ample restrooms and petrol bunks en route.
5. Coorg
Supposedly the Scotland of South India, Coorg or Kodagu, is a 280 km ride from Bangalore and is set amidst lush green coffee estates with enviably cool misty weather throughout the year. The roads are good making it a perfect ride. Once in Coorg, you can indulge in adventure sports activities like river rafting and trekking and riding through coffee estates.
6. Kabini
The beautiful Kabini is nestled uniquely in the Nagarhole forest presenting you with dense greenery, rich wildlife, and incomparable serenity. The Kabini Wildlife Sanctuary is popular for being the home to one of the single largest congregation of Asiatic Elephants and is a paradise for nature lovers. This has been declared as a tiger reserve and is home to 250 species of flowers and trees. What more could you ask for? There are several Jungle lodges in Kabini, but we recommend The Discovery Village Resort, for its rustic ambiance, delectable food, and great service.
7. Skandagiri
Skandagiri, an ancient mountain fortress is about 70 km away from Bangalore and makes for a great weekend ride. Known for its night treks, bikers reach there after dark and return the next morning after taking in the stunning sunrise from the top. You could also camp out there and bird watch in a picturesque setting. Bikers take the NH 44 to reach Chikbellapur and move to Pappagni Matt to park their bikes before the trek.
8. Wayanad
Located around 265 km from Bangalore, Wayanad is scenic with a pristine unpolluted environment and options for adventure sports. The ride, however, is a bit bumpy, but the shaded road through the Nagarhole forest with nothing but lush green towering trees, insight, more than makes up for any inconvenience. Bikers take note that the route through Nagarhole Forest is closed from 7 PM to 7 AM, so plan your ride accordingly.
9. Ooty
Embraced by the Nilgiri Hills, The ride to Ooty via the Bangalore-Mysore highway and later the SH 66 is 266 km away from Bangalore. Ooty has a chilling climate and spectacular awe-inspiring view of the Blue Mountains, tea gardens, and serene waterfalls. The mesmerizing landscape of Ooty is a perfect respite from the city through the climb has several hairpin bends, making it a thrilling ride.



So next time you want to spend some quality time with your buddies or even solo in enchanting backdrops, take a road trip on your motorbike. The experience is priceless and rejuvenating to the core. Like a biker once said, "It is not just a bike, it is a happiness machine."
Date:
Wednesday, November 20, 2019