Witness two of the craziest comical blockbusters with Chandigarh Amritsar Chandigarh and Naukar Vahuti da on Zee Punjabi today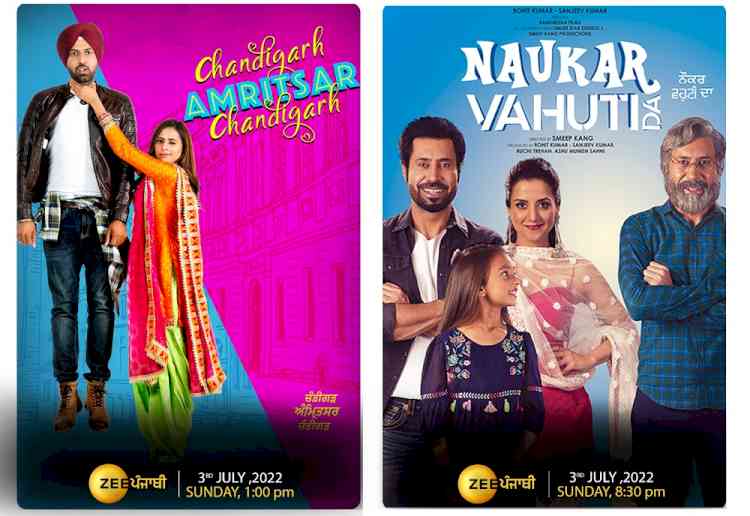 The weekend has arrived, and two comedy blockbusters await the audience on Zee Punjabi: Chandigarh Amritsar Chandigarh at 1 PM and Naukri Vahuti Da at 8:30 PM.

This twist-filled drama starring Punjabi film icons Gippy Grewal and Sargun Mehta will be shown today at 1 p.m. in which a fight between a Mutiyar from Chandigarh and a Gabru from Amritsar blossoms into something very special. Watch Chandigarh Amritsar Chandigarh at 1 PM on Zee Punjabi to find out if their love story flourishes or vanishes without a trace.

Another Punjabi blockbuster that will keep you entertained this evening is Naukar Vahuti Da, which stars Binnu Dhillon and Kulraj Randhawa as husband and wife. The plot of the film revolves around the husband's household failure which leads the wife to leave the house. The movie is filled with unexpected surprises and turns that will leave each and every viewer pleasantly surprised and entertained. So don't forget to tune in today at 8:30 PM on Zee Punjabi to see how the story unfolds.