Withdraw curfew completely from all districts of Punjab: Sunil Mehra urges to Punjab CM
Also demands that timing of shops be enhanced as it was during the normal days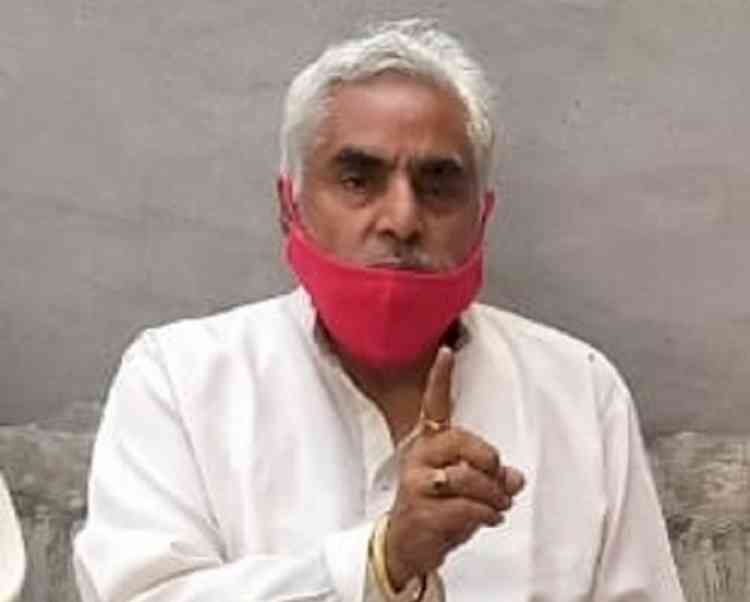 Punjab Pradesh Beopar Mandal state general secretary Sunil Mehra.
Ludhiana: Punjab Pradesh Beopar Mandal state general secretary Sunil Mehra has welcomed today's announcement made by Punjab CM giving certain relaxations, including opening of shops till 6 pm. The announcement further said that night curfew will remain in force from 7 pm to 6 am on weekdays, including Saturdays, but regular weekend curfew will continue on Sundays.
In a statement here today, however, he expressed his dissatisfaction over the announcement that curfew will continue on Sundays. He pointed out that traders from Punjab and other parts of the country usually come to Ludhiana and other trading hubs for the trading purpose specially on Sundays, therefore continuing curfew on Sundays is not "justified" and in the larger interests of the traders of Punjab especially Ludhiana. He urged the chief minister to withdraw curfew on Sundays too as covid cases are coming down drastically in the state. He further pointed out that wholesale market is run on Sundays in Ludhiana. 
Further, he pointed out that eatables such as hotel and dhabas used to generate a good business on Sundays in Punjab specially in Ludhiana because traders from other parts of Punjab and the country as well used to come for trading purpose. He said traders would get a sigh of relief once curfew is withdrawn completely from all districts of Punjab and timing of shops is enhanced as it was during the normal days. He said the pandemic has rendered a great loss to traders therefore the state government should announce some package for them.