With support of NGOs, PPE Kits donated to people preparing langar
Corporate houses should also come forward and support the Punjab Govt: Chairman Sukhwinder Singh Bindra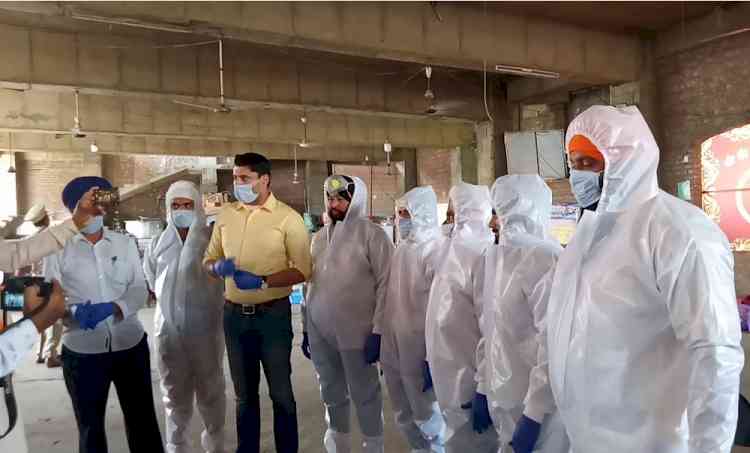 Ludhiana:     In view of the Novel Coronavirus (COVID 19) pandemic the efforts of Punjab government got a shot in the arm, when due to efforts of Punjab Youth Development Board Chairman Mr Sukhwinder Singh Bindra, NGOs donated 50 PPE kits to the people preparing langar at Gurudwara Shaheed Baba Deep Singh Ji, in Model Town Extension, here.
    While providing information, Mr Sukhwinder Singh Bindra informed that Gurudwara Shaheed Baba Deep Singh Ji, in Model Town Extension, here, in association with Ludhiana Police, is preparing langar for the needy persons. He informed that this langar is being prepared by the devotees in different shifts and the PPE kits have been provided for the devotees for their safety. He informed that more such kits would be provided to the devotees as per requirement.
    He has also appealed to other corporate houses to come forward and support the Punjab government and District Administration Ludhiana in this hour of need. He said that if any corporate house/organisation/NGO wants to contribute for strengthening our healthcare services, they can contact the District Administration by visiting the District Administrative Complex, here. He said that the Health Department Ludhiana still requires more PPE Kits, N95 masks and ventilators and any contribution in this regard would definitely prove very beneficial.
    Chairman Mr Amarjit Singh Tikka, Mr Surinderpal Singh Bindra, besides several others were also present on the occasion.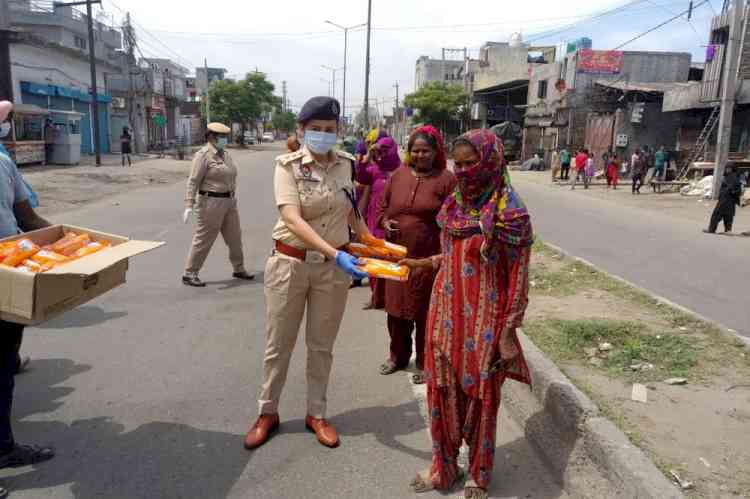 Punjab Police DSP Rupinder Kaur Sra distributing sanitary napkins to women in Ludhiana under the dedicated PadAGirl programme launched by Community Affair Divison (CAD) of Punjab Police in collaboration with NGOs, on Sunday. Over 3200 packs containing 25,000 pads were distributed covering women of slum and other underprivileged city areas.