With support of NGO, ration distributed to needy eunuchs  
District Legal Services Authority committed to provide ration to needy persons: Secretary, DLSA Ludhiana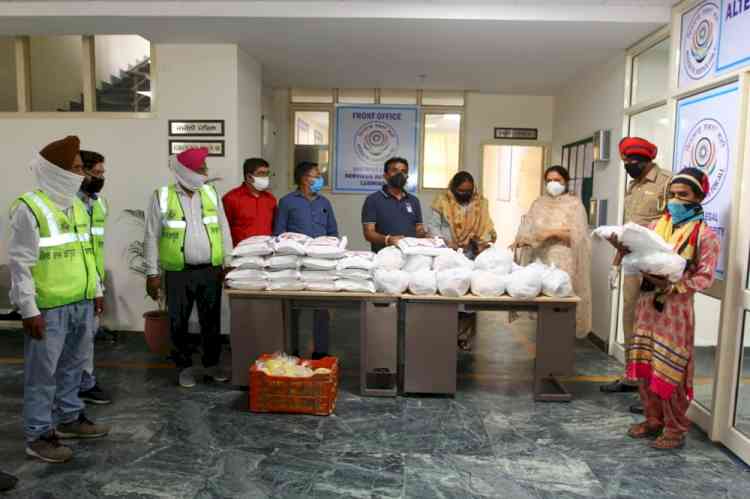 Ludhiana: On the directions of Punjab State Legal Services Authority Executive Chairman-cum-Judge of Punjab & Haryana High Court Mr Rakesh Kumar Jain and under the supervision of District & Sessions Judge Ludhiana-cum-Chairman, District Legal Services Authority (DLSA) Ludhiana, Mr Gurbir Singh, ration was provided to needy eunuchs at the office of Mrs Preeti Sukhija, Secretary, DLSA Ludhiana. This ration was provided by NGO Shiv Welfare Society President Mr Bittu Gumber and members Mr Kamal Sharma and Mr Vinod Bansal.
    Mrs Preeti Sukhija urged the residents to stay indoors so that everyone stays safe from COVID 19. She also urged them to use hand sanitisers and face masks. She said that DLSA Ludhiana is committed to provide ration to the needy persons in this ongoing lockdown/curfew. She assured that DLSA would always provide ration to the needy.
    She informed that the Para Legal Volunteers of DLSA are helping the needy from time to time and would continue to do so in future as well. Prominent among those present on the occasion included DLSA Para Legal volunteer Mohini Mahant, Balwinder Singh, Tejpal Singh, Prince Kumar, besides others.