Will Rahul Gandhi's Bharat Jodo Yatra succeed in reviving party's traditional vote bank?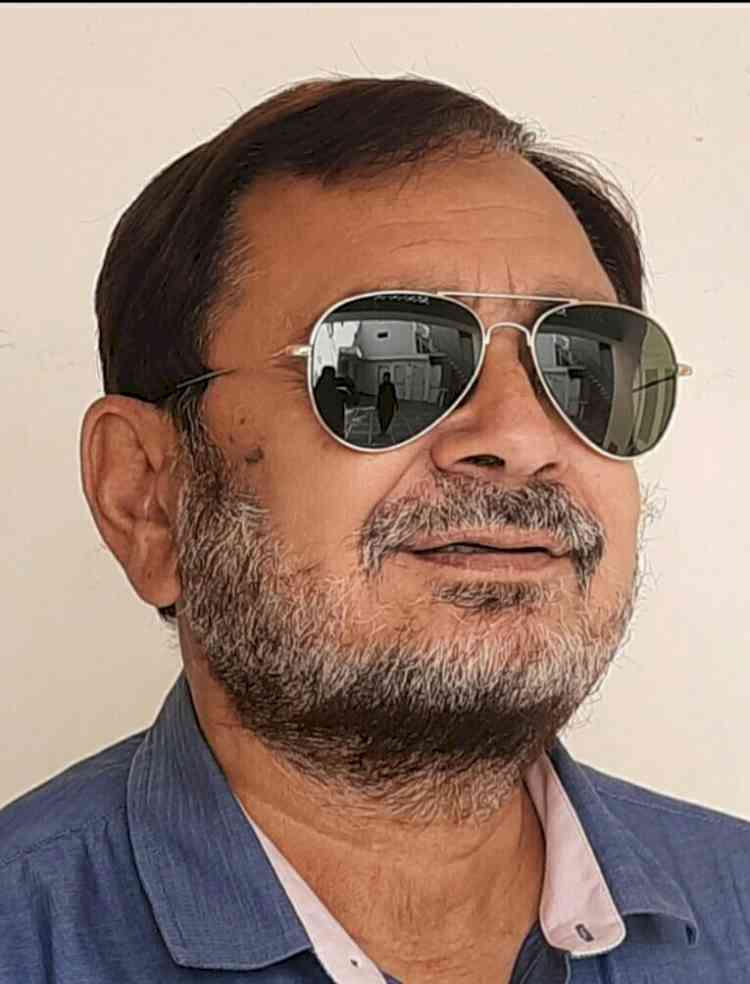 Author.


Congress senior leader Rahul Gandhi is on election mode and at present he is on the way towards direct interaction with the voters and masses through his Bharat Jodo Yatra. He has commenced his yatras from South India. As the assembly elections in Gujarat are at full swing and the voters will use their right of franchise on 1st Dec and 5th Dec 2022. Time will reveal what impact will be of Bharat Jodo Yatra on the voters of Gujarat. Earlier, India has witnessed padya yatras of former congress leader and union minister Late Sunil Dutt in 1987 from Mumbai to Amritsar, former Prime Minister Late Chandra Shekhar in 1983 from Kanyakumari to New Delhi. Also, former Deputy Prime Minister Lal Krishan Advani carried out Rath Yatra in 1990 and Sawarna Jayanti Rath Yatra in 1997. The question arises that the congress party Bharat Jodo Yatra by Rahul Gandhi will yield how much impact on the masses and especially the vote bank in coming days. At present nothing can be predicted but it is a fact that congress leaders are on toes for revival of their vote bank at the time when number of senior party leaders have quit the party.  

HECTIC POLITICAL CAMPAIGNING 
As the date of voting is nearing in Gujarat and Municipal Corporation Delhi (MCD) all the political parties in fray are carrying out hectic political campaigning in Gujarat and Delhi. Prime Minister Narendra Modi is focusing on the various development projects that have been completed within a stipulated period. Modi during his campaign clearly focuses that where ever he lays the foundation stones for the development projects he is quite lucky that he himself inaugurated those projects. He stated that BJP has delivered the best during its rule in Gujarat. He during his campaigning highlights various development projects that have been completed within time and have given opportunity of employment to major chunk of unemployed youths. In 2014 parliament elections, BJP highlighted Gujarat model of development among the masses throughout the country  and came to power. Union Home Minister Amit Shah known as Chanakya of BJP is hopeful that the party will be performing much better and winning more assembly seats than the past in Gujarat this time. Apart from Modi and Amit Shah other ministers BJP leaders are in Gujarat campaigning for the party's victory.
POLL CAMPAIGN BY AAP LEADERS 
AAP senior leaders and Delhi Chief Minister Arvind Kejriwal, Punjab Chief Minister Bhagwant Singh Mann and AAP MLAs from Punjab are in Gujarat campaigning for their party candidates. AAP leaders are highlighting Delhi Model of Development and other freebies if voted to power. Whatever may be the mandate of the voters but one thing is clear that AAP leaders are hopeful of performing better than expectations in these assembly elections. 
CONGRESS FOCUSING ON TRADITIONAL SEATS 
Congress leaders in Gujarat are campaigning for their candidates. They along with their party workers are trying their best to win those seats which are their traditional seats in Gujarat. Congress is expecting of winning more seats this time from the last time but it is voters who give their mandate. 

Authored by: 
Rajat Kumar Mohindru,
Journalist,  
Jalandhar City.