Will CP and Jijaji break the curse on the haveli?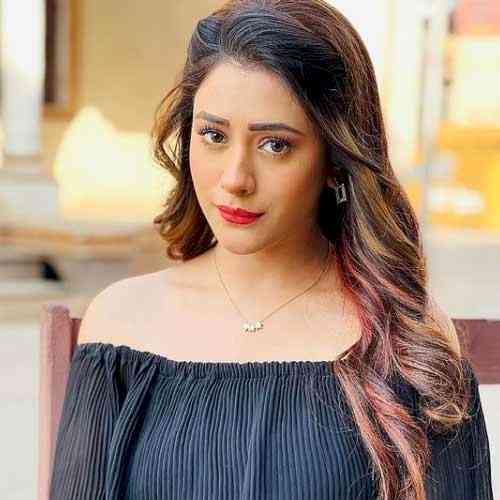 Hiba Nawab.
Sony SAB's mystery-comedy show Jijaji Chhat Parr Koii Hai never misses to entertain its audience with fun and spooky elements. Starring Hiba Nawab and Subhashish Jha in the lead roles, the show personified exhilarating on-screen chemistry. Currently, the viewers are witnessing some feelings budding between Jijaji (Subhashish Jha) and CP (Hiba Nawab).
In the upcoming episodes, CP makes a jaw dropping discovery as she finally learns about age old curse on the haveli. While she understands the details of the curse and how it originated, she also finds a way to put an end to the curse. The solution to break the curse lies in a tattoo which is engraved on someone close to her. Confused about who it can be, CP along with Jijaji make it a mission to find this mysterious person and break the curse forever. The curse on the haveli has continued to trouble both the families and finally, CP is a step closer to resolving every hurdle the haveli has presented so far.
Will CP be successful in breaking the curse? Who is this mysterious person with a tattoo?
Hiba Nawab, essaying the role of CP said "This chapter of Jijaji Chhat Parr Koii Hai is very different and unique from all the shows, and this is what the audience is loving and enjoying. The curse around which the story was revolving is finally out in the open. The upcoming episodes are set to be extremely intriguing and exciting for the viewers and when I read the script, I was excited to finally learn about the secret myself. This revelation is one of the biggest milestones of CP's journey and I am sure the episodes further are bound to bring viewers on the edge of their seat. Get ready to be shocked, amazing and a lot more."
Shubhashish Jha, essaying the role of Jijaji said "I am loving the response which I am getting from the viewers for my portrayal of Jijaji. In the upcoming episodes, Jijaji would not only be helping CP solve this curse but will come a step closer to confess his feelings for her. For both Hiba and I, these episodes were special. A lot of twists, revelations and laughter is in store for our viewers, and I am eagerly waiting for everyone's response to the episodes this week."