Will Congress allocate 40 pc party tickets to women in Punjab too?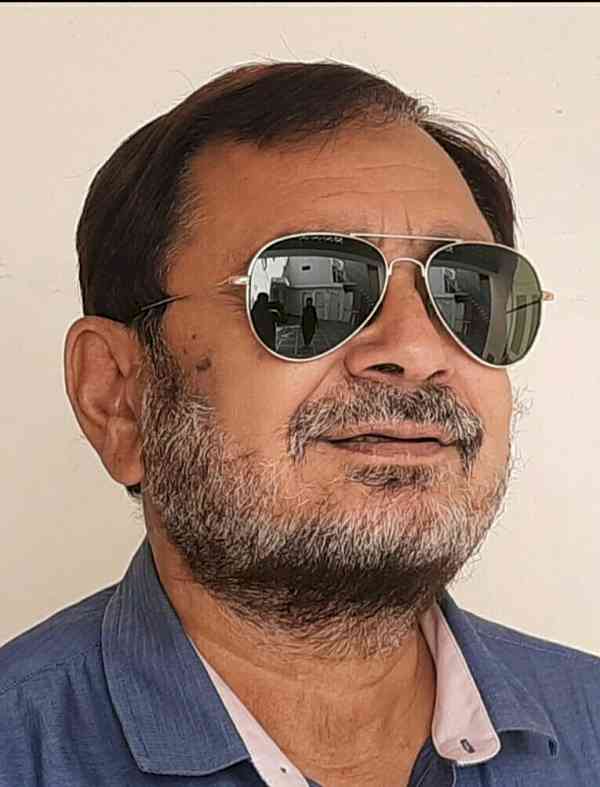 Author.
100 CRORE VAX MARK- A HISTORY CREATED 
It is a matter of great appreciation for the Prime Minister Narendera Modi, his cabinet colleagues, Ministry of Health & Family Planning, Doctors, Nurses and all the Para Medical staff who keeping themselves on risk due to Covid-19 Pandemic carried out successfully their mission towards achieving the target of 100 crore vaccination in India and created history, a great feat, a great honour for every Indian and the staff of Health Services and to the manufacturers of Covid-19 vaccine.  
40% PARTY TICKETS TO WOMEN? 
Priyanka Gandhi, General Secretary, All India Congress Committee and In charge of Uttar Pradesh Political Affairs advocated for 40 percent party tickets to women in the coming assembly elections in 2022 . She has appealed to the women to apply party tickets before 15th Nov 2021. If the Congress decides to allocate 40 percent party tickets to the women in Uttar Pradesh then will the Congress adopt the same strategy in Punjab, Uttarakhand where the assembly elections are to be held in Feb 2022? In Uttar Pradesh the present Chief Minister Yogi Adityanath due to his sincere efforts towards successfully carrying out development works seems to be having an edge as per the predictions carried out by various agencies and news channel. In Punjab day by day CM Charanjit Singh Channi is gaining his ground due to his simplicity and round the clock working, as he has just few days to show his talent. Former CM Capt Amarinder Singh can float a new party to give a tough competition to Congress in the assembly elections, whereas now the Congress leaders have started whispering against Capt Amarinder Singh and levied allegations against him.
BJP SUCCEEDS IN DAMAGE CONTROL IN DOABA REGION 
One of the Senior B.J.P. Leaders successfully succeeded in carrying out damage control within the party in Doaba region. As there were rumors that some party leaders can join other political parties, the senior leader used his influence and called the meeting at his residence. Due to farmers agitation and other political parties wooing the party leaders, nothing can be predicted, what will happen the next moment in politics? Punjab BJP state president Ashwani Sharma, General Secretary Subash Sharma, Jeevan Gupta and Rajesh Bagha are on toes to strengthen the organization at grass root level but the farmers' agitation has really upset the prospects of the party especially in the rural areas. It is the appropriate time for the party high command to review and allocate duties to Punjab senior BJP leaders so that they with their experience can motivate the masses towards the party.
SAD–BJP COMBINE LEADERS ON TOES 
Shiromani Alkali Dal (Badal) chief Sukhbir Singh Badal is leaving no stone unturned in carrying out direct interaction with the masses, as in Jalandhar he from Shri Ram Chowk to Saheed Bhagat Singh Chowk met the shopkeepers on the way and after garlanding the statue of Shaheed Bhagat Singh and paying obeisance at Sri Gurudwara Sahib Ji proceeded towards the meeting site to address the masses and motivated them towards the policies and programmes of the duo alliance. It is clear that this political alliance is now focusing on Doaba especially in the urban areas to increase its base.
AAP ON WAIT AND WATCH POLICY? 
Aam Aadmi Party seems to be on wait and watch policy in Doaba. Even though it's Supremo and Chief Minister of Delhi Arvind Kejriwal visited Doaba to boost the activities of its party but it seems that AAP is now on wait and watch mode.
Authored by: 
Rajat Kumar Mohindru,
Journalist  
Jalandhar.