Will BJP Punjab adjust leaders who had left it in past?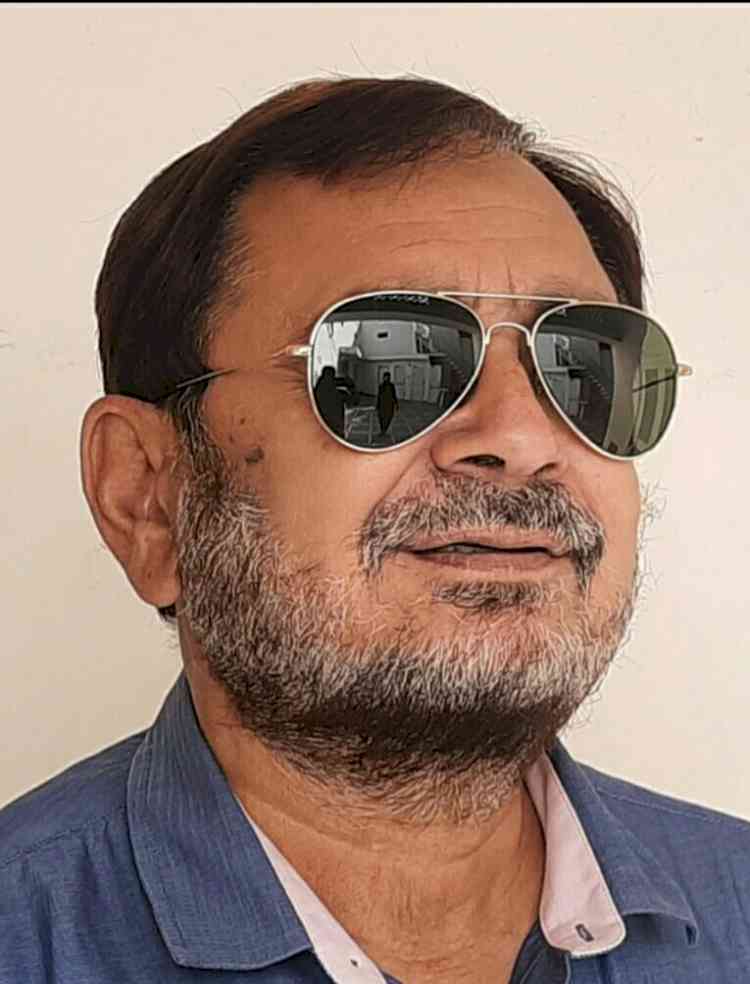 Author.


BJP high command has already welcomed and accommodated most of those senior political leaders of other political parties who have joined BJP in the pre- assembly elections 2022 or in the post assembly election period 2022. there are apprehensions which cannot be ruled out that former chief minister Punjab and senior BJP leader Capt Amarinder Singh can be accommodated on a constitutional post in coming days, his daughter Jai Inder Kaur has joined BJP and has been accommodated as office bearer in Punjab BJP organizational structure. There are senior leaders of BJP who had resigned from the party in the pre- Punjab assembly elections 2022 and joined other political parties. Former BJP Punjab state president and former minister Madan Mohan Mittal, a former state president Bharatiya Janata Yuva Morcha, and remained former state president BJP during the days of militancy in Punjab and two time former cabinet minister Punjab and had strong hold in the BJP cadre, there is a demand that his inclusion in the Punjab BJP family should be considered seriously. Apart from him there are many other leaders who have been ignored in the past needs immediate attention of the BJP high command in Delhi for their accommodation in Punjab BJP. Senior leaders such as Ashok Loomba Ludhiana, Bhakshi Ram Arora Amritsar, Vipan Sharma from Jalandhar, Satish Kapur Jalandhar and others from various other districts who have worked sincerely with the organisation for decades and are being ignored with a tag on them of groupism. In Punjab, BJP can perform only better until and unless collective working is carried out. There is a general feeling that by sidelining senior BJP leaders can cost the party dearer in coming municipal corporation and Jalandhar parliament by-election.   
SUSPENSION OF PARNEET KAUR, MP 
It is very interesting issue that Parneet Kaur, MP has been suspended from the Congress. She is wife of former Chief Minister Punjab Capt Amarinder Singh. A show cause notice has been issued to her to file her reply in three days in regard to her suspension. It is clear that Congress high command is in a mood to bring new faces in its party in coming days ignoring senior congress leaders. The suspension has raised the eyebrows of the Congress leaders of Malwa Belt in regard to the future strategy of Congress in Punjab.
WRONG FEEDING 
Sometimes wrong feeding just for personal benefits can upset the future prospects of the Organizational structure and the political party. At present political parties in Punjab are accommodating all those leaders who are exchanging loyalty time to time with their parental political parties and senior retired bureaucrats are being accommodated on key posts in organizations on priority. The issue of ethics, loyalty seems to be a second issue in the current arena of politics and the major aim is how to win. Sidelining the old sincere senior party workers seems to be new concept in the political parties in the present arena. Political leaders speaking against each other is nowadays a routine matter. 
DALIT VOTE BANK 
Political parties and political leaders are keeping eye on the Dalit vote bank for the coming municipal corporation elections, Jalandhar parliament by-election and 2024 parliament elections. In Doaba the Dalit vote bank plays major role in winnability of the candidates. Jalandhar parliament seat is a reserve seat and all the political parties are leaving no stone unturned in wooing the Dalit vote bank as this election is due and can be announced at any time.
  
Authored by: 
Rajat Kumar Mohindru,
Journalist,
Jalandhar City.