Why not Punjab set a goal of 1 trillion economy by 2030?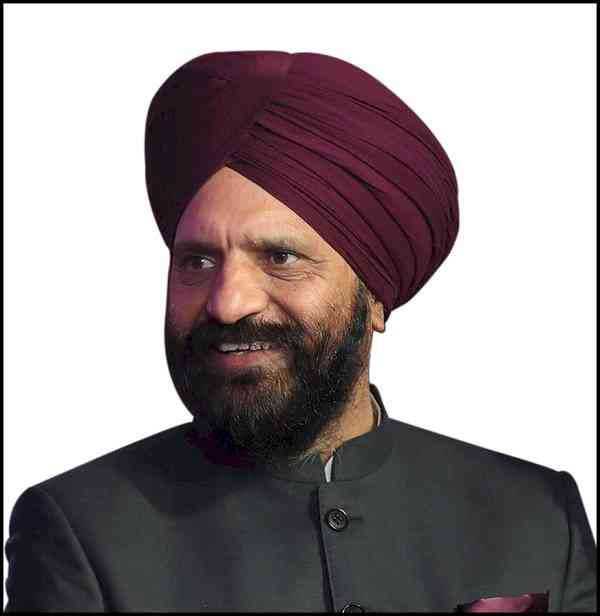 Author: Upkar Singh Ahuja, President, CICU.


Election in the state are on cards, old promises with new packing are re-surfacing and political parties are busy distributing free bees to inhabitants. It is suggested to set a Growth Goal for the State, which will address many issues automatically. GDP will increase and will give more business and jobs to poor, per capital income will increase.
At present Punjab ranked 15th in GDP index 2020-21, Maharashtra ranked No.1 with Rs. 26.61 Lakh Crore (US $370 billion) followed by Tamil Nadu Rs. 20.92 Lakh Crore, UP Rs. 17.05 Lakh Crore, West Bengal Rs. 16.90 Lakh Crore, Gujrat Rs. 16.48 Lakh Crore. Punjab only has a GDP of Rs. 5.41 Lakh Crore only (US $ 72 Billion). [Source: Wikipedia]
Despite the fact of locational disadvantage, Punjab has huge potential for growth. Factors like High Entrepreneurship Spirit, Easy access to good education, Hardworking manpower, Good connectivity etc. can push Punjab in becoming World class Hub for manufacturing. Products manufactured in Punjab are showing tremendous growth in segments like Processed Food, Automotive Components, Bicycle, Garments & Knitwear, Hand tools, Garment Machinery, Farm Equipment, Tractor and Tractor Parts and Many more. All these products have the potential of making Punjab a 1 Trillion economy.
Recently Chief Minister of Tamil Nadu, M. K. Stalin announced to transform the State into 1 Trillion Economy by 2030, why not Punjab? Manufacturing sector is prominent in the State and new dimensions must be explored.
Need of the hour is vision of political leaders, Robust Road Map 2030 should be designed taking all stake holders in consideration. Long term policies with focused approach and well planned strategies toward Research & Development, New Product Development, and Linkage of Academia with Industries must be craved. State Govt. must initiate production link schemes and Export freight incentives for high value products.
Manufacturing sector contributed 54.8 % in economy of Punjab in year 2019, which is over half of State's economy. In job creation segment manufacturing sector again stand highest with 54.8% job creation and construction being No 2 with 41%.
Textile, Food Processing and Sports goods sectors can be good contributors too. In 2017-18 GSV is 47.4%. The planned Textile Park planned at 1000 acres near Ludhiana can be a good option to speed-up production of Textile and Garment industry, same is with other planned industrial parks in the state. Auto Components and Bicycle manufacturers can be a game changer as well. Many auto components manufacturing units started manufacturing high end production.
Service Sector & Startups can be an explored and strengthened, as maximum growth is expected in these sector. Availability of ample Surface water can make Punjab a tourist destination.
When industrial growth take place, it automatically resolve many burning issues like unemployment and social evil like drugs and depression for youth, brain drain, education system etc. Scope of Higher Tax collection can never be undermined.
Authored by:
UPKAR SINGH AHUJA
PRESIDENT
Chamber of Industrial & Commercial Undertakings (CICU)