Why choose ALLEN for IIT Coaching Center?
Read this article in detail to know all the facts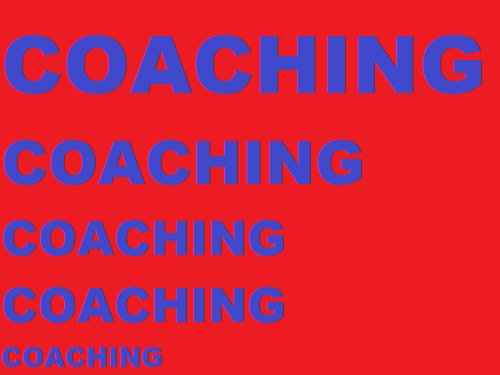 Once class 10 results are out, it becomes eminent to decide your career path. The stream we choose for the next two years and the decisions following them make or break our future. Science students need to pay extra heed as they don't only target boards but other entrance examinations as well. For the PCM students planning to take IIT JEE, preparation starts from class 11. We know it isn't very easy to decide what classes to take, which institute to join. Well, don't worry, ALLEN is a premier IIT Coaching center, which will help you to achieve your goals. Getting into IIT is a dream, and once you're in it, you are already halfway to success. ALLEN has produced the best results for the past three decades. Standing on the pillars of devotion, education, responsibility, and ethics, it is the best IIT coaching center in India.
Ten lakh students write JEE every year, and all of them prepare, then why do only a certain number of students make it? Cracking IIT JEE is not a cakewalk; it requires hard work, consistency, clarity, and speed. At ALLEN, they believe in a strong foundation of knowledge and concept clarity to prepare the students for academic excellence. 
Why take coaching?
●    Evaluation: Coaching classes keep track of your performance; they help you realize your strengths and work on your weaknesses. Regular evaluation keeps the students focused.
●    Tips and tricks: Carrying the burden of books and the gigantic syllabus can be troublesome. IIT coaching centers breakdown the syllabus into snippets, prepare a flexible timetable and drive the students' attention on relevant topics. Their professional experience and teaching methodologies provide crucial concept clarity for these entrance exams.
●    Consistency: Attending classes, submitting assignments, writing weekly tests, all this creates a pattern of consistency, which helps students focus on their aim and revise for these examinations. As we all know, consistency is the key to success. Albeit hard work is important, smart work and efficiency is the answer to these exams.
●    Insight: IIT coaching centers are designed on professional models of institutions. Getting into these premium centers also requires taking some national level entrance tests, which give students an insight as to how papers are set, the type of questions asked, and the amount of time required to answer them.

How to distinguish between the IIT Coaching centers?
●    Compare results - ALLEN secured 30+ seats under AIR 100 in IIT JEE 2019.
●    Look for the most reasonable fee structure - Although a good education requires a good investment but managing finances is important. ALLEN offers a variety of courses, one-year programs, two-year programs, drop packages, etc. at affordable prices.
●    Faculty - An institution is just a building with walls without teachers. An experienced and well-read faculty contributes a great deal towards students' career and success. ALLEN houses the top faculty to impart the best education. Its real strength is its teachers, who are IITians, PhDs, and experts in their fields. 
●    Planned courses - A strict schedule not only maintains discipline but also promotes productivity. A well-planned course accommodates syllabus, tests, revisions, doubt sessions, and still leave time for self-study. With this, ALLEN proves itself to be the premier IIT Coaching center as it offers perfectionism and proficiency to its engineering students. 
●    Attention to Students - IIT coaching centers are known to have full houses. With 60+ students crammed into a class, it becomes difficult to provide individual attention to each one. ALLEN prides itself on making small batches to focus on individual students. 
Read More - With best IIT coaching in Jaipur, take your preparations on the next level
 
IIT- JEE, a good decision?
Dreaming of an engineering future and getting into IIT is the best decision one can make. The science field blesses you with a plethora of opportunities; a science student can pursue all types of careers in commerce and arts as well. IIT promises exponential growth and a satisfying career path, with some of its top students as CEOs of the biggest Multinational Corporations today. 
With ALLEN, you don't need to worry about anything. They offer top-notch facilities, experienced faculty, rigorous curriculum, and scholarships. Yes, ALLEN offers merit-based scholarships to its candidates after class 10 board examination, NTSE, KVPY, and other olympiads. It also has its exam called TALLENTEX, which provides aid and education to students based on talent and merit. 
For further inquiry and information on courses, visit www.allen.ac.in