When kite flying endangers flying kites
It is the Kite hatching season from January to March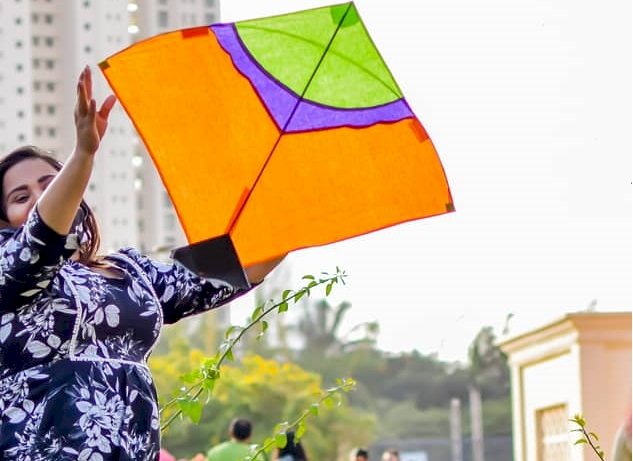 A symbolic photograph.
PfA Wildlife Hospital has seen a surge in the number of the Kite rescues. The veterinarians are worried that the number will only rise as it coincides with the kite flying festivals.
Bengaluru: People for Animals(PfA) Rescue and Conservation Centre has seen a surge in the number of Kite rescues in the recent weeks. In the first two weeks of 2020 alone, the PfA team rescued 19 Kites from various parts of Bangalore. The veterinarians associate this surge in rescues to the kite hatching season that spans through January to March.
Dr Karthik M, Senior Veterinarian at PfA,  said, "We observe this pattern every year. Kites hatch during this period and we get rescue calls for a lot of fledglings and nestlings. Nestlings often fall off from the nests injuring themselves while fledglings are susceptible to attacks from other species since they are at a stage where they are only beginning to learn flying". Of the 19 Kite rescued by PfA team, 14 were young ones.
Dr Meghana P, a Veterinarian at PfA, expressed another grave concern. "We are expecting more rescues in the coming days as this hatching season coincides with kite flying festivals. Every year we rescue a lot of Manjha entangled Kites during this period. Not just Kites, Manjha has been a reason for death or grave injuries for thousands of birds throughout the country".
Dr Meghana continues, 'Though it's illegal, people use the Chinese Manjha to fly kites. It's unbreakable and hard to spot by birds. They often fly into Manjha threads and suffer fatal injuries".
Kite flying festivals are a frequent phenomenon throughout the country during the first months of a year. Awareness and stringent actions are required to save birds from these catastrophic accidents.