What happens when Shreya learns Vaibhav's marriage based on pre-nup in Sony SAB's Shubh Laabh - Aapkey Ghar Mein!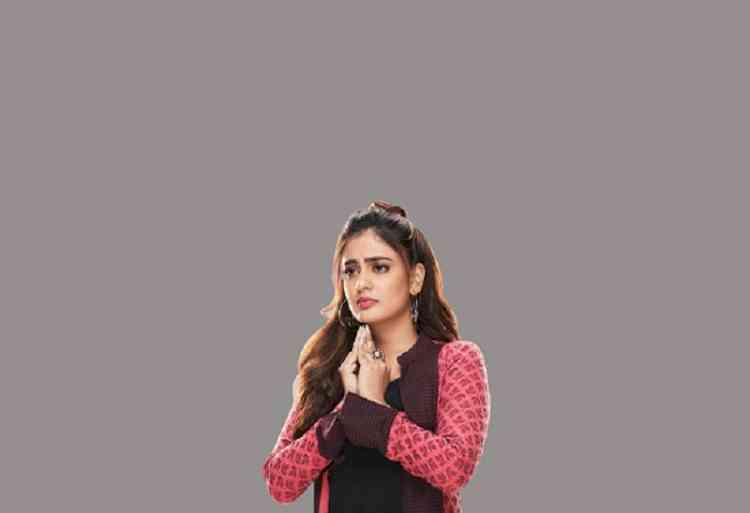 Tanisha Mehta aka Shreya from Sony SAB's Shubh Laabh- Aapkey Ghar Mein.
Shocking turn of events await for the viewers of Sony SAB's Shubh Laabh - Aapkey Ghar Mein as Shreya (Tanisha Mehta) self-invites herself to Vaibhav's (Aashay Mishra) sangeet ceremony and finds out a shocking truth. With Vaibhav's wedding knocking at doors of Toshniwal Parivaar, the show will take an intense turn as Shreya realizes that Vaibhav's marriage is forceful. The upcoming episodes will keep the viewers on the edge of their seats with its exciting and intriguing story ahead. 
Shreya receives a note that makes it very clear that Vaibhav loves her, and his feelings are very true. So, she self-invites herself to Vaibhav's sangeet ceremony with the last hope of trying to win him back. Shreya's arrival doesn't sit well with Savita (Geetanjali Tikekar) as she thinks that Shreya's presence during the ceremony can cause trouble for her son. While dancing Shreya is left heartbroken as Vaibhav chooses Preeti (Kinjal Pandya) over her when both Shreya and Preeti fall. She is extremely hurt and plans to leave the ceremony. However, the situation takes a different turn, and to her surprise, she gets hold of an pre-nuptial agreement that makes changes her mind about Vaibhav. She is shocked and comes face to face with the fact that Vaibhav's marriage is based on an agreement, and it's happening against his will. 
How will Shreya win Vaibhav back? What will be her next step?
Tanisha Mehta, essaying the role of Shreya, said, "The upcoming episodes with its exciting twists will take the audience on a thrilling ride as Shreya knows the truth behind Vaibhav's marriage, and she will do whatever it takes to win the love of her life back. The experience of shooting for this sequence was great, and the vibe on the set was so lively. I enjoyed to my heart's content as I got an opportunity to dance, and I can assure that the viewers will love how Shreya will leave no stone unturned and put her best foot forward to win Vaibhav back! But will she win him back? Stay tuned to watch what happens next! 
Aashay Mishra, essaying the role of Vaibhav, said, "I think Vaibhav is taking every little step that will make Shreya leave him. He chooses Preeti over her only to clarify that he doesn't want her in his life. But, to his surprise, Shreya always finds her way back to him. He is torn between his feelings and his family. With Shreya realizing the marriage to be an agreement, things will get more challenging for Vaibhav. It will be interesting for our audience to watch how Vaibhav tackles Shreya, and will they come back together? To our fans who are rooting for us, I can promise that the upcoming episodes will be nothing less than an exciting ride!