Wellness leads to happy and prosperous life
The session was moderated by Dr. Yogesh Srivastav, Principal Director, PHD Chamber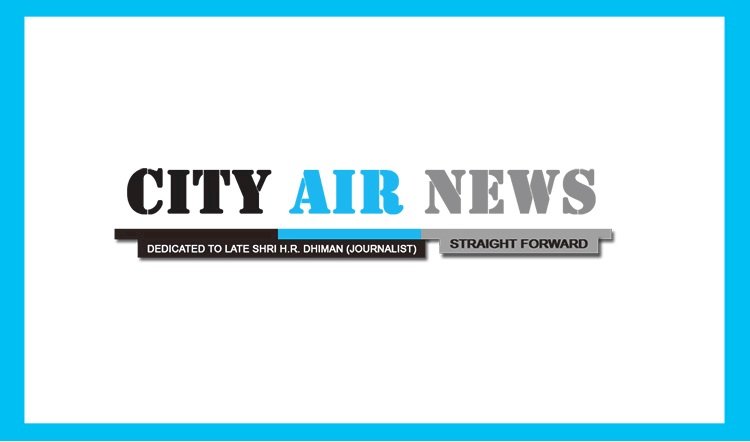 New Delhi: In these times of pandemic, health and wellness have become the prime areas of focus. We need to sync our mind, body, and soul to keep ourselves positive, mentioned Mr. Ashwini Kumar Choubey, Minister of State for Health & Family Welfare, Govt. Of India in the session organized by PHD Chamber of Commerce and Industry in association with AMWAY on 'Focus on Wellness'.
 
Mr. Ashwini Kumar Choubey discussed that body is like the temple and we must ensure that we must take care of it on day to day basis. We need to ensure to live in a clean environment so that we can cleanse our body and further this would lead to cleaning mind and soul.
He cited examples of old times when people used to have a healthy lifestyle and followed healthy habits. He said regular intake of herbs like Galoy, Ashwagandha, and other Ayurvedic medicines help to keep our bodies healthy and practice yoga and meditation to keep the mind positive.
He highlighted that to keep ourselves well, we need to stay connected to nature and earth. We should absorb the morning sunlight and eat natural fruits and vegetables.
Mr. Rajat Banerjee, HEAD Corporate Affairs, AMWAY India Ltd in his deliberation mentioned that while COVID-19 has given us tough times, it's time that we focus on a healthy workspace for the wellness of the employees.
India has been the land for yoga and Ayurveda making it closer to its traditional herbs and medicines. Covid-19 has allowed India to stand up and give back to the world, said Mr. Rajat Banerjee.
He highlighted that globally, there has been a spike rise in natural supplements like Vitamin C, D, Multivitamins, Tulsi, Chavanprash, and others. These natural supplements are being used to strengthen the immune
systems.
Col(Retd) Harmit Singh Sethi, Group Head & Executive Director-Corporate Affairs & Incubation-Dalmia Bharat Group talked about the concept of wellness and its eight major dimensions that are physical, emotional,
spiritual, social, financial, environmental, occupational and intellectual. He highlighted that the secret towards wellness is to master these dimensions that help to bring out the best version of oneself.
Ms. Anjali Singh, MD, Corporate Bank Operations, Deutsche Bank discussed that while this pandemic led us to stay socially isolated under lockdown, it has also made us concerned about each other and society.
This pandemic has changed our work culture, process, and environment. There is a need to look after the wellness of our employees as well. We need to give them physical security and wellness at the same time ensuring their health wellness by giving them medical insurance. We also need to change our way of communication and form creative ways to communicate with our employees and leadership. With these changing times, we need to look after the mental health of our employees as well, said Ms. Anjali Singh.
Dr. D K Aggarwal, President, PHD Chamber of Commerce and Industry in his presidential address mentioned that in these indispensable times, there is a need to focus on wellness especially at the workplace. Wellness is all about the mental and spiritual well being of the body. We need to take holistic measures to keep our body, mind, and soul healthy by practicing yoga, meditation, exercising, eating a healthy diet, and taking natural medicines.
He deliberated about the importance of yoga that helps in lowering down stress levels; removing anxiety and depression at the same time giving peace to mind and strengthen our body.
He discussed that looking at the present times, there is a need to develop our health infrastructure and making the youth healthy and giving them the education that will lead to the formulation of a brighter India. He
mentioned that the economic package has stressed in developing healthcare facilities and infrastructure.
Mr. Pradeep Multani, Vice President, PHD Chamber while giving a vote of thanks to all the delegates and participants, deliberated about the effective results of taking Ayurvedic medicines and kadha for strengthening
immunity in these times of pandemic.
Dr. Aruna Abhey Oswal, Chairperson, WE Committee, PHD Chamber of Commerce and Industry while gracing the presence of the delegates deliberated about the objective of the Women Entrepreneurs Committee that to empower women by supporting and building their connections so that they can be the entrepreneurs for the future. Women will not only make her family healthy but also ensure that its positive outcome affect the entire society.
She highlighted that these times of pandemic has led to us to go back to our roots by being with ourselves and give time to our mind, body, and soul. This pandemic has also allowed us to take care of ourselves and make ourselves stronger.  
The session was moderated by Dr. Yogesh Srivastav, Principal Director, PHD Chamber and was attending by Mr. Vishal Chaudhay, Chairman, Jharkhand State Chapter, along with Mr. Saurabh Sanyal, Secretary General, PHD Chamber along with other industry stalwarts around the country.