Wedding styling becoming most sought after profession: Esha Amiin, celebrity wedding stylist
Author(s): City Air NewsEsha Amin, Celebrity Wedding Stylist seen at a Master Class on wedding styling. Hyderabad, September 14, 2019: The Hyderabad Edition of Intercontinental World of Wedding held here in the city ‪on Saturday at Ashiana...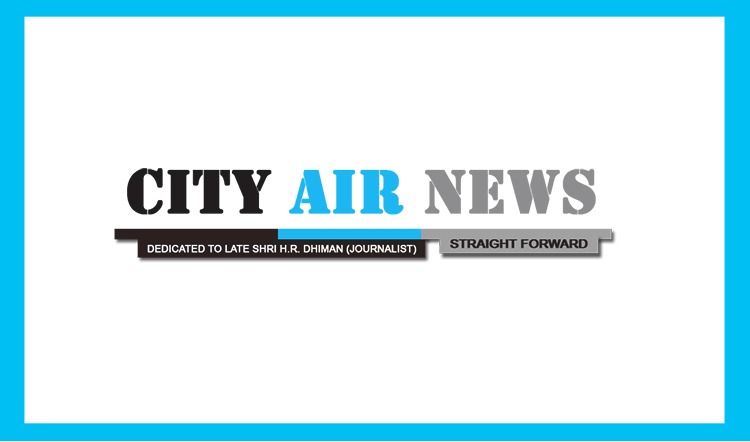 Hyderabad, September 14, 2019: The Hyderabad Edition of Intercontinental World of Wedding held here in the city ‪on Saturday at Ashiana Convention at Road No 1, Banjara Hills
It was organized by InterContinental Chennai Mahabalipuram Resort.
The unique wedding event of its kind featured two unique engagements. One was bringing Wedding professionals on a single platform. And a Panel Discussion on "Affordable Luxury Destination Weddings in the South" held. It was moderated by Public Relations professional D.Ramchandram from Solus Media. The panelists included: Rakhi Kankariya, Wedding Planner and Academy Head who offer Wedding Management as a curriculum; Farah, Wedding and Event Planner; Mintu Sarna, Wedding Curator and Anand G Nair, General Manager, Inter Continental Chennai Mahabalipuram Resort.
Filmmaker SS Rajamouli went to Jaipur for his son Karthikeya's wedding to Pooja Prasad and got married as per traditional south Indian rituals there. Are there good Destination luxury weddings in South? The panelist's felt that south is home to good affordable luxury wedding destinations like Mahabalipuram, Ramoji Film City, Falaknuma Palace and others.
South is emerging as the Destination for both luxury and affordable venues. What we lack is marketing, branding and public relations for the region.
India is a young nation. 60 percent of its population is below 35 years. South is a home to 30 crore population. One fifth of India's population resides here. Nearly 18 crore millennials live in south. It is their dream to have Destination wedding. South is emerging as region for Destination weddings, they observed.
Destination weddings need not be costly. They can be affordable too.
The Second event was a Master Class from celebrity Stylists Eshaa Amiin.
Eshaa Amiin is one of the biggest names in the styling world. She has styled for many Bollywood icons such as Karishma Kapoor, Jhanvi Kapoor, Lara Dutta, etc.
Eshaa Amiin conducted her exclusive Master Class on bridal styling for a limited group of brides to-be during this edition of InterContinental World Of Weddings.
The Master Class included everything from tips on choosing the right kind of lehengas or saari, to make-up tips and tricks for the best overall looks. This truly is an opportunity of a lifetime for every bride.
Look good, look impeccable on the wedding day is a dream fir every bride and groom. Wedding Styling has become game changer now. More and more going for it. The style complements wedding decor she shared
Both events were aimed to bring together leaders in the luxury Hyderabad wedding market, from celebrity planners to creative entrepreneurs and Community Influencers and offered a unique insight on upcoming & popular Destination Weddings.
Wedding Styling is becoming a most sought after profession, she added.
Date:
Saturday, September 14, 2019