Webinars to unravel queries and infuse positive attitude among students organized by Amity University
Amity University is constantly organizing webinars inviting Presidents, MDs, CEOs of top Global and Indian companies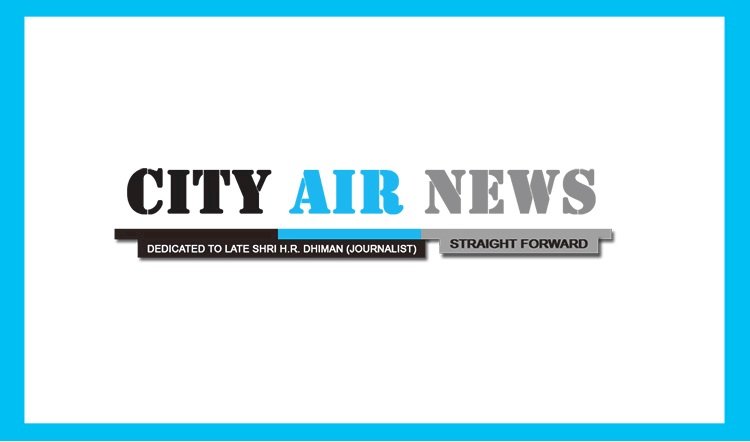 Gurugram: Amity University organized an interactive online session for aspirants of its 3Continent Programs and International Programs. Hundreds of students and their parents participated in this interactive webinar which not only focused on giving details about each of the global program but also provided answers to the queries being faced by students during these uncertain times.
Prof. (Dr.) Gurinder Singh, Group Vice Chancellor of Amity Universities, Prof. Bhawna Kumar, Vice President, RBEF, Maj. Gen (Retd.) Bhaskar Chakraborty, Director, Admissions, Directors and domain heads of programs were present during this interactive online session.
Briefing about the 3 Continent Programs, Prof. (Dr.) Singh said that this is a unique program designed to create global leaders. Students in this program will pursue part of their course in India and then will proceed to spend a substantial portion of this program in UK & USA. Industry interaction, cultural awareness, foreign language training and experience in latest technological environment will allow each student to gain a deep insight of what it takes to be a truly global leader. The Courses are offered in Management (BBA, MBA), Engineering, Communication, Fashion and Biotechnology. These courses are offered at Amity Campuses in Noida, Greater Noida, Lucknow, Jaipur, Gurugram, Gwalior and Dubai.
Many students queried about the procedure to apply, visa process, foreign faculty, total cost of the program including accommodation, benefit of enrolling in these programs during worldwide corona crisis to which Prof. (Dr) Gurinder Singh and Director Admissions Maj Gen Bhaskar Chakraborty assured that each of the student will get equal and best opportunities & faculties of global campuses and Amity Campuses are mandated to give education as per industry requirements following the global norms.
 
In another initiative, a webinar was organized on 'Recession Response Training' by Mr. Deepak Srivastava, Founder & Director Media Strategy, AIW Media for students of Amity University. Students were encouraged to position themselves and create an environment to emerge with a positive mindset. "We are in a phase that mankind has not seen. The world and economy as you know has come to an end. It is a challenging time. But it is also an opportunity for you to rediscover yourself and you will be better because of this pandemic," said Mr. Deepak Srivastava.
Advising students to create new strategies and possibilities and those who stay focused and positive will emerge stronger. With a number of challenges arising including classrooms becoming virtual, training and internships being on a standstill, increasing job uncertainty, Mr. Srivastava said that students will be the winds of change. "This recession is much larger than any previous ones put together. You need to create a positive mindset. Start learning to question yourself and define the purpose, belief and cause of yourself and your works. Also, run a SWOT analysis for yourself twice a year. In these tough times, exercise daily, dress smartly and create a positive atmosphere for you to stay away from negativity. This is your time and opportunity and you have to make the most of it," shared Mr. Srivastava with the students.  
In another webinar lecture Dr. K.N Saraswathy, Faculty, Delhi University, shared his views with the students on 'COVID19 in India – An anthropological insight'. "In the language of Anthropology Social distancing is not correct term, because we all are connected through various social media platform. According to Anthropology, physical distancing is the correct word. At this point of time, Animal forestry study should be done on priority.  80% population of rural areas is not infected to such kind of infections from virus or bacteria. Chances of carrying the infection are even more in forest due to forest animals but still rural areas are not infected. Research department should conduct research on these facts by collecting the data of rural people as well. I would also suggest to conduct research by collecting blood samples of cured patients," said Dr. Saraswathy.
Amity University is constantly organizing webinars inviting Presidents, MDs, CEOs of top Global and Indian companies along with academicians to encourage and enrich Amity students with their experiences.