Web series "Canada Jana Hi Jana" earned more than 110 million impressions on YouTube 
Indicates new era in Punjabi cinema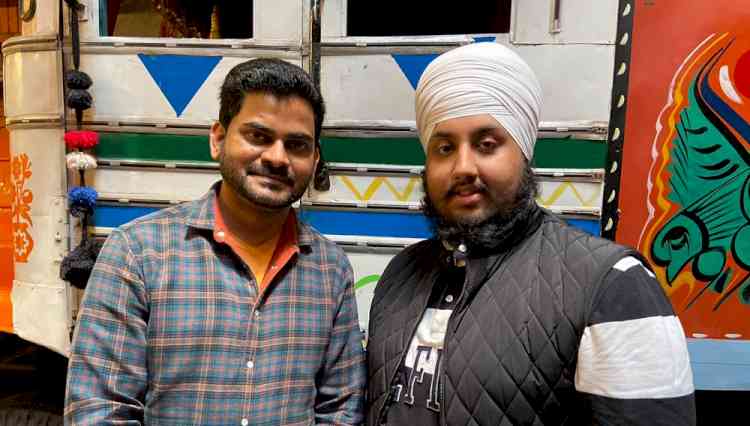 Chandigarh: There has been a lot of change in Indian cinema over the last 100 years. Indian cinema also changing rapidly with the digitalization. The trend of web series has started in the last few years. This trend has increased so much today that it has an impact not only in films but also on the television world. The web series is a mix of movies and TV, which is being liked by the audience. Why did these web series become more preferred?
The web series filmed in Chandigarh Canada jana hi jana, indicating  a new era in Punjabi cinema as it has earned more than 110 million impressions on YouTube in just 3 months, says Jaskaran, the 22-year-old producer.
In fact, most of Jaskaran's friends had gone to Canada before graduation with study or jugadoo visas and they were also calling him to Canada and during this time, Jaskaran came to know about various types of visas people were trying to get to Canada, during this time he met Navneet Sharma who runs a Digital Marketing institute.On getting information about the growing trend of the web series on Netflix, Amazon Prime, he took a step in the  similar direction,
 The maximum shooting of Canada jana he jana was done at Navneet 's Institute, Jaskaran started his own YouTube channel  for this web series. He uploaded web series directly with the help of Navneet and now he has got silver button for his YouTube channel in just 3 months.
More than 10 million impressions have been received on Canada, jana he jana said  Jaskaran . He said  that if there is a burning desire to do something   than the destination is not far away. A person can easily find success in every profession if he takes some innovative ,out of box  steps. It is possible only with true dedication and sincerity.
Canada, jana he jana is a story of going to Canada by hook or crook, how to do ilets, whether coming from the village ,may be  after selling land in India and then going to Canada , a legal way or getting married for Canadian Visa. 
Now Jaskaran and Navneet are planning Another web series Meri Kahani.