"We really went back in time and became a family living in the 90s", says Hetal Gada, sharing her experience working with the cast of Yeh Meri Family new season
Produced by The Viral Fever, Yeh Meri Family new season will premiere exclusively from May 19th on Amazon miniTV for free within the Amazon shopping app and on Fire TV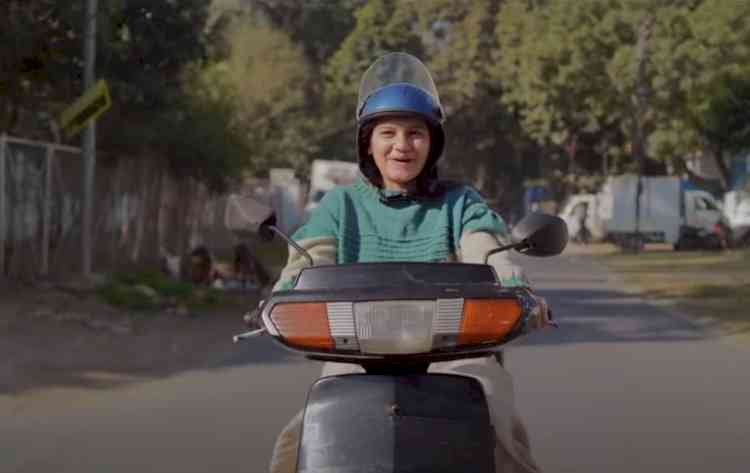 Mumbai, May 17, 2023- Amazon miniTV – Amazon's free video streaming service on the Amazon shopping app and Fire TV, recently announced Yeh Meri Family's new season, a cult family drama that gained massive popularity with its first season and is all set to release the much-anticipated new season on the service on 19th May 2023. The new season of Yeh Meri family focuses on the nuances of a typical middle-class family from the 1990s and captures the spirit in an entertaining way! Featuring Juhi Parmar, Rajesh Kumar, Hetal Gada, and Angaad, the new season promises to take viewers down the memory lane and re-live the 90s.
Hetal Gada will be seen portraying the role of Ritika Awasthi, who is 15 years old and is navigating difficulties that most teenagers go through. She depicts the challenges that a girl from a middle-class house goes through and is baffled by her life's uncertainty and perplexed by her family's bindings. Her parents undoubtedly love her but it's her father, portrayed by Rajesh Kumar whom she is seen having a frank and quirky father-daughter bond with. While her mother (played by Juhi Parmar) is the tough one and wants her kids to be disciplined. Ritika and her brother Rishi (played by Angaad) share the typical brother-sister bond and enjoy annoying each other whenever given a chance. She is always seen complaining about her life because of her excessive worry, she is ambitious and wants to fly high with a job.
Talking about her character, Hetal commented, "It honestly feels unreal that I am a part of Yeh Meri Family new season, because I had watched the first season and I loved it!! When I was approached for the new season, I couldn't believe it at first, but life as they say is is full of surprises. I have had such a beautiful time on the sets working and learning with Juhi maam, Rajesh sir and Angaad. We really got into the skin of our characters and went back in time became a family living in the 90s. My character - Ritika is like any other teenager, she wants to fly high and try new things way before her age. I am eagerly waiting for the audiences to watch the series on Amazon miniTV which is absolutely free".
Yeh Meri Family's new season will premiere on Amazon miniTV, for free within the Amazon shopping app and on Fire TV from May 19th onwards.