Warm send off to Basketball Teams of Punjab
To participate in Khelo India 2020 games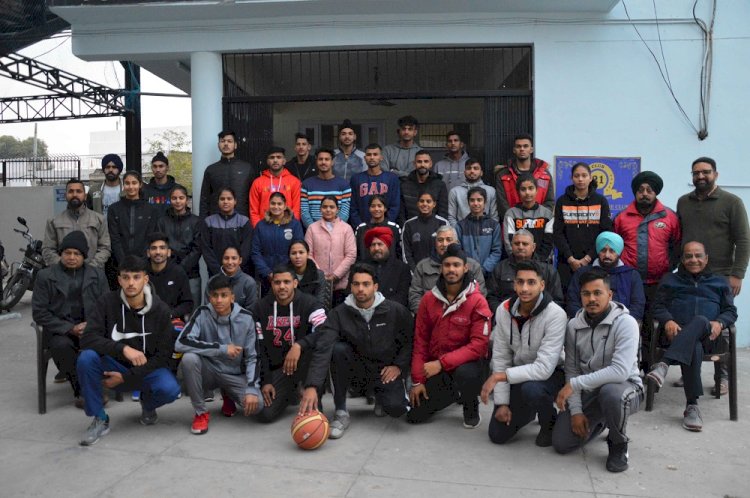 The 3 teams -Under 21 (Boys), Under 21 (Girls) and Under 17 Boys players and coaches who left for Guwahati Khelo India 2020 games with officials of Punjab Basketball Association before leaving on Saturday.
Ludhiana: Punjab Basketball Association gave a warm send off to Punjab's Basketball Teams' players Under 21- Boys, Under- 21 Girls and Under -17 Boys teams from Punjab and their coaches /manager when they left today evening for Guwahati (Assam) in Khelo India 2020 games. Three teams left after successful completion of their state level coaching camp on Saturday at Ludhiana   at Basketball Stadium, Guru Nanak Stadium, Ludhiana.
While wishing farewell to Punjab teams and coaches, Teja Singh Dhaliwal, Honorary Secretary, General Secretary, Punjab Basketball Association told them to play a team game with utmost confidence and responsibility as all the Punjab teams have been groomed by their coaches for winning edge. He hoped that teams will bring laurels to Punjab in the Khelo India games at Guwahati. Others present on the occasion also complimented the teams.