VR Punjab spreads message of 'unity in diversity' on Republic Day
Showcase dance forms of 10 states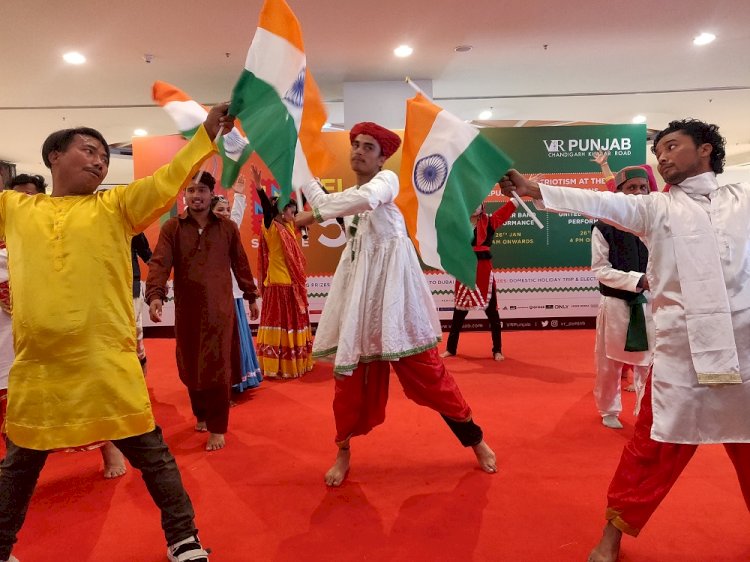 Mohali: Spreading the message of "unity in diversity" on the occasion of Republic Day, VR Punjab, the region's most happening destination for shopping and fun, showcased the dance forms of 10 Indian states on Sunday at "United India", a multi-cultural programme that promises to stir the patriotic spirit in you.
The dance forms of Punjab, Gujarat, Rajasthan, Maharashtra, J&K, Haryana, Himachal Pradesh, Tamil Nadu, West Bengal and Madhya Pradesh will come alive at VR Punjab as students from Angle Dance & Fitness Academy perform on patriotic notes and tunes to bring out India's rich cultural diversity in a glowing testimony to its glorious traditions.
Some of the highlights of "United India" were 'Hikat' from Jammu & Kashmir, 'Bhangra' from Punjab, Dhamal from Haryana, Kathi from West Bengal and, of course the Republic Day celebrations at VR Punjab will also involve flag-making, hand-painting and pottery workshops.