Vision of shipbuilding in India with Konkan Maritime Cluster
The Konkan Maritime Cluster has more than 100 units of which 54 units have come together now to form an SPV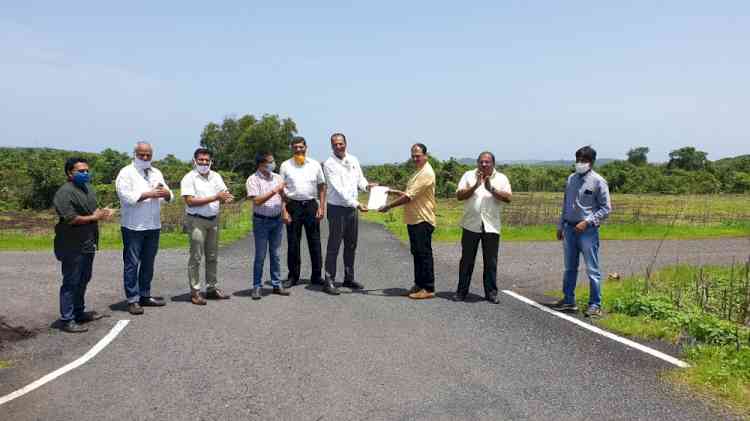 Mumbai: The Shipbuilding Cluster was always existing in Goa of more than 35 repair workshops and 8 units engaged in shipbuilding for domestic and export market. It was then that an SPV was formed in 2018 under MSME CDP. Today, the Konkan Maritime Cluster is one of the first clusters formed in the country with the overall initiative to provide Shipbuilding companies with facilities and amenities to reduce cost and increase revenues.

The Konkan Maritime Cluster has more than 100 units of which 54 units have come together now to form an SPV which will establish and run the common facility centre. Members will use facility for their part process in repairs, designing and ship building. The board will be responsible for managing the CFC. 

Largely the government of Goa has allocated over 14,380 sq metres of land to the Konkan maritime cluster for building up a unit that will provide various services to all the members.

Mr. Suraj Dialani, CMD, Konkan Maritime Cluster, Goa, he shared the overall vision for the very first Maritime cluster in the country. The overall vision of the cluster is to empower the Goan MSMEs in maritime sector and shipbuilding is becoming more competitive. The Services provided by it for the members are CNC cutting, auto surface preparation, material testing, designing, and design analysis. He continued to share about the CFC that will be on the productivity of Shipbuilding. He further explained that it will enhance productivity and scale up the capacity building of units in Indian shipbuilding 

Highlighting the current situation, he also shares "apart from directly delaying ongoing projects the pandemic will cause irrecoverable losses in cruise tourism and passenger ferry market. Due to a drop in industrial activity, the cargo shipping sector also will see a drop in revenues".