Video track `Sardarni' released 
`Sardarni will also captivate the hearts of Punjabis'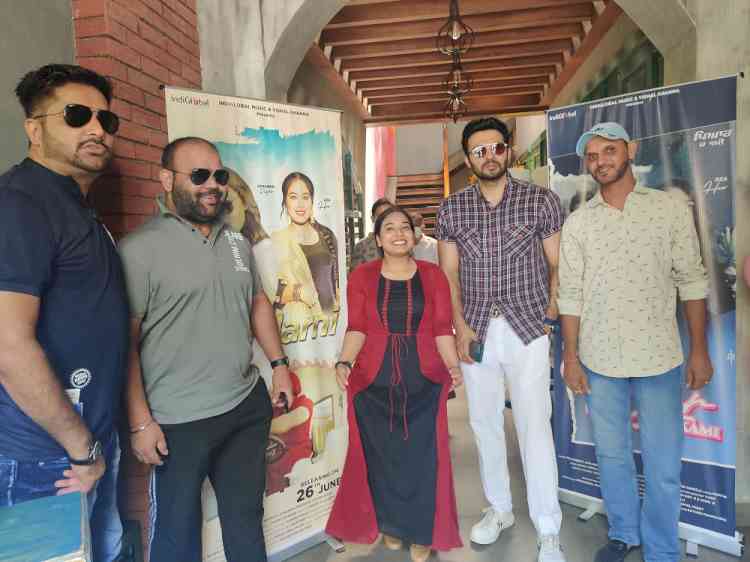 Chandigarh: The Punjabi film and music industry was witnessing a rapid growth in the last few years, although Covid changed its direction but, once again through social media and OTT platform, Punjabi numbers , tracks, web series etc are  ruling the hearts and minds of Punjabis settled all over the world. 
With the intention of developing and presenting world class content, Sensational Music Director Vishal Khanna has now brought `Sardarni' after the success of the video track `Pyaar Cha Kami'. 
Vishal said Raza Heer's captivating voice, TV's well-known artist Himanshi Parashar, Sahib Singh's presence Sardarni will also captivate the hearts of Punjabis with the soul soothing performance and music of the sensational Vishal Khanna. 
Music director Vishal Khanna said that Raza Heer has given soul to `Sardarni; in her captivating voice, this video track was shot at the beautiful farm house and will definitely give peace to the hearts of music lovers.