Vardhan Puri shares video of himself 
Recreates Charlie Chaplin's character from 'The Great Dictator' to share extremely relevant message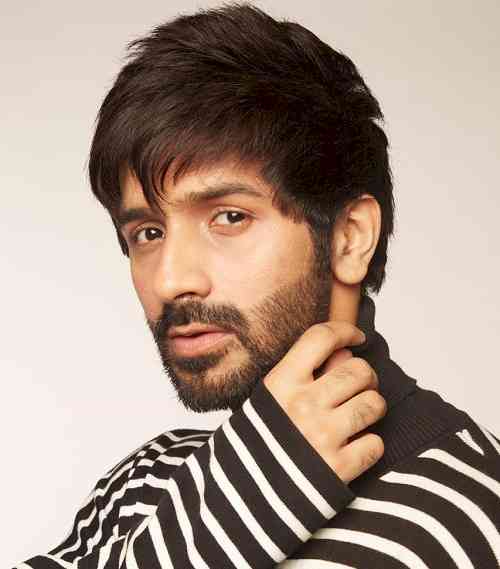 Vardhan Puri.
The world we are living in is a tough place right now, tensions are high and the future seems bleak. Sometimes the only option we have is to express ourselves through art, and that's exactly what Vardhan Puri did. The rising star took to Instagram to post a video of himself recreating Charlie Chaplin's monologue from the movie 'The Great Dictator'.
In his video, Vardhan portrayed the character of Adenoid Henkyl, Chaplin's character based on Adolf Hitler. Vardhan shared the video with the caption, ' The world and its people need to hear this now more than ever. So relevant. So necessary.
Presenting to you a screentest of mine from Chaplin's 'The Great Dictator' (1940) in which the great man masterfully played a character by the name Henkyl that was modeled on Adolf Hitler.' Vardhan's video was an instant hit on social media with his fans and peers really appreciating the message of the monologue, as well as his acting.  The video was such a good reminder that we are all suffering together and if we need to get through these tough times, we need to unite. Vardhan showcased his acting skills in the video and impressed everyone with his screen presence and how well he fit into the skin of the character. He even perfected the time and accent of the character. Vardhan truly captured the essence of the role and stunned us with how amazing his portrayal of Henkyl was. This video really struck a chord with us because of how powerful the dialogue is and how incredibly relevant the scene is even today, 80 years after the movie originally released.
Actors like Vardhan are the future of the film industry and from everything we've seen so far, the future looks bright. We're so glad artists like Vardhan are using their art to heal and inform their fans. Vardhan was last seen in his debut movie, Yeh Saali Aashiqui and we can't wait to see what more he has in store for us. 
Sarika Bahroliya, Gudiya from &TV's Gudiya Humari Sabhi Pe Bhari said, "I cannot express how happy, rather delighted, I am to be back on the sets. It has been quite a different experience with limited people on the sets. On arriving, our temperatures were checked, followed by meeting the other crew members. Wearing masks and following social distancing norms, we started our day with Lord Ganesh's aarti. I had carried my bag comprising of my makeup and sanitation kit, alongside my tiffin box. We sanitised our hands at regular intervals. We have some exciting episodes in the pipeline, and I am eagerly looking forward to it to go on air."
Samta Sagar, the co-writer of the show and portrays the role of Sarla, Gudiya's mother, said, "I had been longing to be on the sets and start shooting again. It is a homecoming of sorts for me. I was so excited about the shoot that the previous night I had butterflies in my stomach. I kept my bags ready and sanitised all my personal belongings and makeup kits and even prepared my tiffin to get all set to resume shooting. I was delighted to see Gudiya and other crew members. Following social distancing norms, we all greeted each other with a Namaste, followed by Lord Ganesh's Aarti. The sets were sanitised at regular intervals to ensure proper hygiene. It is a completely new feeling, and environment for us and all of us are adjusting to it. We have a fantastic line up in the pipeline, and I am eagerly looking forward to our show to be back with fresh episodes."