Vajra Tech and Innovation Fest 2021
The Tech Fest was attended by a large number of personnel from Jalandhar and nearby military stations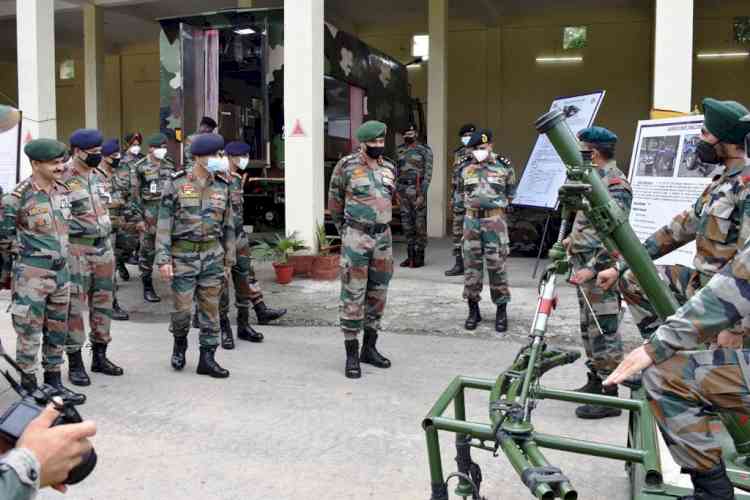 Jalandhar: Vajra Tech and Innovation Fest 2021, an event to showcase the creative and innovative minds of the Vajra Warriors and also to foster the spirit of innovation was organized at Jalandhar Cantt today.  The Tech Fest was inaugurated by Lt Gen       C Bansi Ponnappa, GOC Vajra Corps. The thought behind the event was to encourage all ranks in resolving challenges related to critical equipment and to create new designs and concepts to fill the existing voids. Large number of ideas and innovations created by the Vajra Warriors were on display. This provided an excellent platform for enhancing self reliance in operations, administrative and logistics functioning of existing weapon systems and equipment. To inculcate a spirit of innovation and encourage out-of-the-box thinking, a competition was also held for the best innovation.
 
Tech & Innovation Fest will encourage all ranks of Vajra Corps to exploit their creative potential to meet the challenges faced in sustainment of various equipment and weapon platforms which in turn will enhance the combat potential of the formation. The upgradation of critical equipment & weapon systems, indigenization of the systems and subsystems will also get an impetus from this event.
 
The Tech Fest was attended by a large number of personnel from Jalandhar and nearby military stations.