Vaishnavi unbeatable
Young Vaishnavi of the Yacht club of Hyderabad  is well on her way to Gold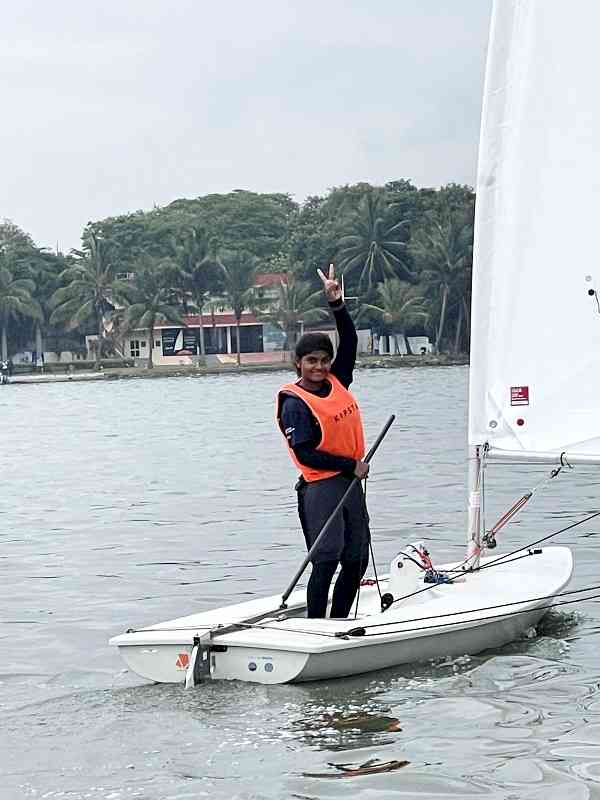 Hyderabad, August 17, 2021: 7 wins out of 9 races Vaishnavi  looks impossible to catch with all convincing wins and huge leads from start to finish. 
 
Young Vaishnavi of the Yacht club of Hyderabad  is well on her way to Gold and if she wins one more race tomorrow does not need the sail the last two races clinching the trophy by a huge margin. 
 
"This will be a first for us . A medal in the Laser Radial girls was not part of even our dreams ", said her coach Suheim Sheikh. 
 
The weather was light and fluky with plenty of shifts and Vaishnavi took each shift with panache.
 
She steps back into the sub juniors at Mysore to ensure a birth at the Asians in Thailand  and then into the Senior Nationals at Bombay in October back into the fray for an Asian Games birth. 
 
At just 15 this is a huge feat.