UT Forester Prabhunath Shahi organises distribution of herbal immunity boosting Giloy plants
Councillor Gurbaksh Rawat participates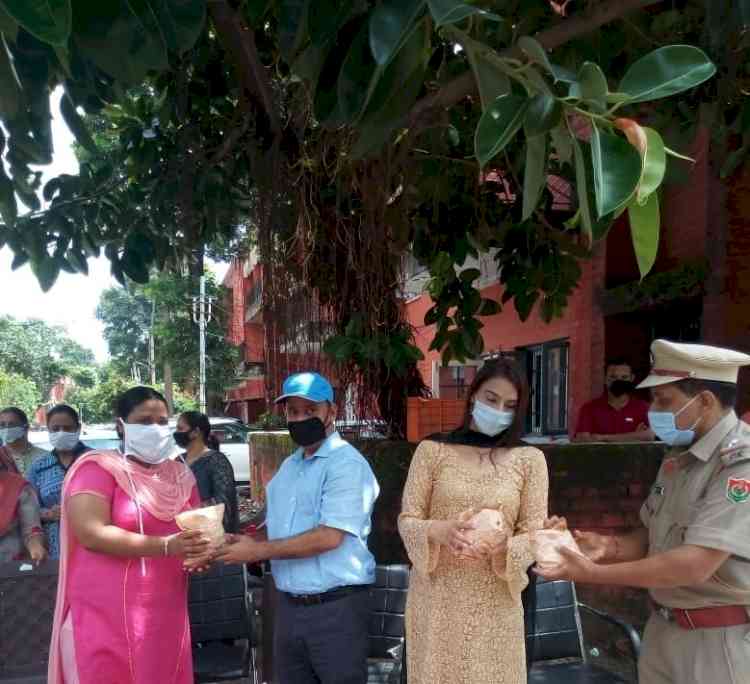 Chandigarh: Chandigarh Forest Officer, Prabhunath Shahi accompanied by MC Councillor, Gurbax Rawat and Devendra Dalai (IFS), Chief Forest Conservator of Chandigarh distributed medicinal plant 'Giloy's' packets to the residents in Sector 39, Chandigarh here today.

During the event Sector, 39 Residents Welfare Association members were also present.

While distributing the Giloy packets, Prabhunath Shahi explained the benefits of its usage to the residents so that citizens can increase their immunity in the time of the pandemic. Shahi also encouraged people to plant Giloy saplings at their homes.
Prabhunath Shahi said, "Giloy has a lot of health benefits. Its antioxidant property helps in increasing immunity. And anyone can call me for Giloy or any other medicinal plant-related information."

Residents praised Prabhunath Shahi's initiatives for propagating this noble cause. During the event, Shahi expressed gratitude to Devendra Dalai (IFS) and area Councillor Gurbax Rawat for their immense support in public welfare work. Shahi also repeated his slogan 'Drink Giloy and Stay Healthy'

He added that he is collaborating with other organizations also so that people can take benefits of medicinal plants.