US NIH rolls out clinical trial of HIV vaccine
The US' National Institutes of Health (NIH) has announced the launch of Phase 1 clinical trial of a preventive HIV vaccine.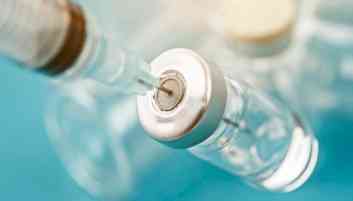 Source: IANS


New York, Sep 21 (IANS) The US' National Institutes of Health (NIH) has announced the launch of Phase 1 clinical trial of a preventive HIV vaccine.  
The novel vaccine, VIR-1388, is known for its safety and ability to induce an HIV-specific immune response in people. 
VIR-1388 is designed to instruct the immune system to produce T cells that can recognise HIV and signal an immune response to prevent the virus from establishing chronic infection. 
"US NIH scientific advances continue to be vital to achieving our national goal of ending the HIV epidemic by 2030," Assistant Secretary of Health, Rachel Levine, posted on X. 
"This HIV vaccine clinical trial is another step toward our bold goal," she added.
The vaccine will use a cytomegalovirus (CMV) vector, meaning a weakened version of CMV to deliver the HIV vaccine material to the immune system without causing disease in the study participants. 
CMV has been present in much of the global population for centuries. Most people living with CMV experience no symptoms and are unaware that they are living with the virus.
CMV remains detectable in the body for life, which suggests it has the potential to deliver and then safely help the body retain HIV vaccine material for a long period, potentially overcoming the waning immunity observed with more short-lived vaccine vectors. 
The trial, sponsored by San Francisco-based Vir Biotechnology, will be conducted at six sites in the US and four in South Africa and will enrol 95 HIV-negative participants. 
Participants will be randomly assigned to one of four study arms: three arms will each receive a different dose of the vaccine, and one will receive a placebo. To optimise participant safety, the study will only enrol people already living with asymptomatic CMV. 
Initial results are expected in late 2024, and an optional long-term sub-study will continue to follow volunteers for up to three years after their first vaccine dose, the NIH said.
Clinical trials of an HIV vaccine using mRNA technology were announced by the NIH in March 2022.  
According to the World Health Organization (WHO), an estimated 39 million people, including 1.5 million children, were living with HIV by the end of 2022.  More than 40 million people have died from HIV-related illness since the epidemic began over 40 years ago.