Upgraded mother, child center inaugurated at Max Hospital
The upgraded facility houses state-of-the-art OT, delivery rooms, and a dedicated 14-bedded neonatal intensive care unit (NICU)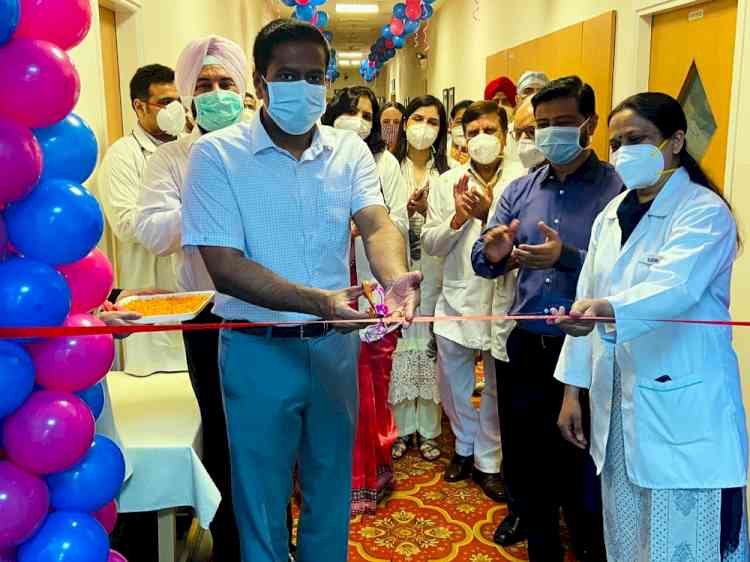 Mohali: North India's leading healthcare provider Max Super Speciality Hospital, Mohali has launched its newly upgraded state-of-the-art mother & child care clinic today. The clinic was launched by Girish Dayalan, DC Mohali along with Vivan Gill, VP and regional head operations at Max Healthcare.

The upgraded facility houses state-of-the-art OT, delivery rooms, and a dedicated 14-bedded neonatal intensive care unit (NICU).

Talking about the facilities, Dr GP Malik medical advisor at Max Hospital said that the upgraded clinic has been divided into the septic (infective) and aseptic (non-infective) zones with proper negative pressure rooms for babies with culture-proven infection.

He further informed that the unit has now 13 levels of 3 neonatal intensive care beds, followed by step down or the intermediate care nursery.

"We are already providing highest level of care including ultra-modern incubators, ventilators, and open care systems,"  he said.

The unit is also managing extremely premature and low birth weight babies, with the smallest baby of birth weight 450-gram with the normal neurological examination at 1-yr follow up, Dr Malik further informed.

"We are well equipped with an intelligent NICU (iNICU), which is an amalgamation of technology blended to medical knowledge. This strengthens us especially for the very sick newborns while monitoring and managing them the system not only informs the derangement in any of the vital parameters but also enables us to change the ventilator, drug infusion, and oxygen at the single click as per the need of the baby,"  said Vivan Singh Gill.

Meanwhile, in addition to already available bedside ultrasound & echocardiography, the unit will shortly add therapeutically hypothermia for babies with birth asphyxia along with cerebral function monitoring (CFM) for better neurological outcomes.