Union Budget 2021-22: Reaction from multiple sectors
The Union Budget was presented by the FM today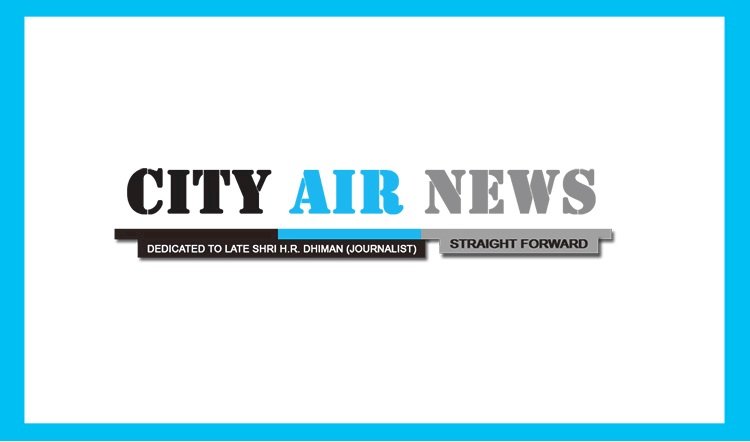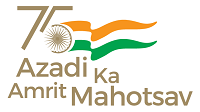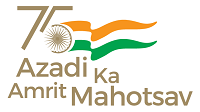 "The National Education Policy has clearly shown India's vision and bright future for school education and higher education in the country. Its implementation in 15,000 schools is an excellent start toward a more holistic education approach and a good deliverable for the union budget. International partnerships are a must for India to become a global workforce supplier. Partnerships with countries like UAE, which have been successful in improving the quality of learning outcomes with their national standards and licensing systems, will act as key drivers in bringing our education system at par with international standards." 
-Rishabh Khanna, Cognitive Scientist & Founder of Suraasa, an edtech and jobtech platform for teachers' learning
"We are pleased with the Finance Minister's announcement with respect to the education & start-up sector. The introduction of the New Education Policy with a special focus on skill-based aspects will help in transforming & up-skilling not only the existing faculties but also the students. This will help us in creating content that will transform the education regime to global standards. Also, the Government's vision of Digital India and Startup India is incomplete without efficient entrepreneurs who not only have a vision but the skills to execute them. The Finance Minister's announcement to incentivize start-ups funding and propel single entrepreneurship in the country will enable the development of cutting-edge and indigenous technological solutions, create high-tech jobs in India, up-skill Indian professionals, and enable us to tap the ripening global market" 
-  Pavan Allena, Founder & CEO MetamorphosisEdu, an edtech company that provides entrepreneurship training to school students
"We are pleased to see the vocational & skill based courses coming to forefront in our Finance Minister's speech today. They have for way too long served in the sidelines of the Indian education regime and with this push we are hopeful that we will be able to produce better professionals and overall an impactful educational culture in the country. The introduction of the New Education Policy (NEP) has also served us a propellant for the age old educational infrastructure in India and we are hopeful that the Government will keep on bringing necessary amendments in the future as well" 
- Chef Niklesh Sharma, Founder of Academy of Pastry & Culinary Arts (APCA), one of India's best Institute for Culinary and Bakery courses
"Budget 2021 is quite promising & positive as it is focussing on the 6 different pillars which also includes education & development. Government has taken special measures to make education more technology friendly & digitally empowered by strengthening the digital as well as supporting physical infrastructure including road, electricity etc. making education easily accessible to one and all.  Government has proclaimed to carry forward the Aatmanirbhar Bharat campaign which will boost the confidence of Indian brands like ours.
With the promise of introducing more schools following the NEP policy, the focus will be on the training and development of 56 lakh school teachers under the policy which will surely put forth education in a different & enhanced way. The formation of Higher Education Commission will be making higher education more accessible which will result in securing a better career. The announcement of National Language Translation Mission to emphasize & promote the importance of Indian languages is a welcoming step too.
To promote enhanced academic collaboration with foreign higher educational institutions, Govt. has announced to place a regulatory mechanism to permit dual dree, joint degree & other mechanisms like twinning arrangement which seems to open new avenues for higher education in India. We as a Make In India education brand believe that the budget is in sync with our goals & vision & will surely help us with our working procedures to move ahead." 
-  Kiran Dham, CEO, Globus Infocom Ltd.,  a Make in India brand which provides Education & Technology solution to the Indian Government & Private sector
"It was an interesting budget session lead by our Finance Minister, Ms. Nirmala Sitharaman. As a tech startup company we appreciate government's move on removing tax audits for digital transaction companies who have turnover upto 10 crores. Extending capital gains exemption by one more year will give investment boost and relief to startups who are planning to expand their business in the country. Also, incentivizing One Person Companies (OPCs) in the form of raising turnover, investment cap and easy conversion to pvt ltd is a welcome move for single Startup Founders." 
-  Ravi Mittal, CEO & Founder of QuackQuack, one of the prominent dating apps in the country
"The Finance Minister's first paperless and crucial budget of the decade turned out well for startups as the Budget made space for easing norms around setting up of One Person Company (OPC) by reducing the residency limit of NRIs from 182 to 120 days. Earlier, only Indian resident citizens were allowed to form one person companies in India. Allowing the relaxation on OPC will be helpful in encouraging solo founders to take the leap into entrepreneurship, and will also encourage startups and entrepreneurs to do business in an organized structure that will help them to grow and boost the economy. Additionally, minimizing the tax burden is a strong step forward to support the startup ecosystem. It would have been great if there was a tax rebate on ESOPs as it might be more beneficial in the long run."
- Raghav Kansal, Founder & CEO, ET Medialabs, digital advertising, analytics and reporting solutions company.
"Prioritising health can help rebuild the economy. The current budget proposed PM Aatmanirbhar Swastha Bharat' scheme with an outlay of Rs 64,180 crore scheme is a landmark achievement for healthcare sector-primary preventive healthcare. The prime focus is definitely on fighting the pandemic by making the vaccine available to all and subsequently building the right infrastructure to support good health and empower professionals with the proper knowledge and skills to help people. It's the right step to a fitter and stronger India. With the current technological advancements, we can be the hub of healthcare solutions for the world." 
-  Rishikesh Kumar, Founder and CEO Xtraliving, a leading fitness platform
"The 2021-22 budget comes amid the COVID-19 pandemic, it is a significant one for Finance Minister. Ms Nirmala Sitharaman's first budget of the decade doesn't have much for the common man. While no changes were made to the personal income tax, senior citizens will get an exemption from filing returns.  No income tax for those with taxable income below Rs 2.5 lakh. For the startups, she has introduced that the centre will reduce the margin money requirement to 15 percent from 25 percent for schemes under Startup India. There is nothing adverse as far as taxes are concerned.
The government has planned to inject about 64,180 Cr over the next 6 years in the health sector under PM "Atma Nirbhar Swasth Bharat Yojana". It is expected to develop the capacities of various health care units under National Health Mission to strengthen existing national institutions, create new institutions, and cater to the detection and cure of new and emerging diseases. The main interventions under the scheme support for 17,788 rural and 11,024 urban Health and Wellness Centers. Setting up integrated public health labs in all districts and 3382 block public health units in 11 states. Expansion of the Integrated Health Information Portal to all States/UTs to connect all public health labs. Also, by setting up of a national institution for One Health, a Regional Research Platform for WHO South East Asia Region, 9 Bio-Safety Level III laboratories and 4 regional National Institutes for Virology.
The Government has also shared a plan to divest 2 PSBs and bring in an IPO for LIC. This not only plans to minimise a thrust of Central Government in financial institutions but also opens up new investment space for private sector. Post disinvestment, economic growth of Central Public Sector Enterprises (CPSEs)/ financial institutions will be through infusion of private capital, technology and best management practices. This will contribute to economic growth and new jobs. Disinvestment proceeds to finance various social sector and developmental programmes of the government." 
-  Jashan Arora, Director at Master Capital Service, a one-point shop for all the investment needs of a customer
"This Budget makes us optimistic about growth of digital ecosystem. Emphasising on importance of Artificial Intelligence and Data Analytics will go a long way in digital governance. To give a further boost to digital transactions, the budget earmarked 1500 crores to promote digital payments. Although we were looking for some positive announcements on digital lending for the regulated entities but could not find any such direct announcement. Nevertheless, all-in-all a positive budget which has vouched for the power of digital, and more so in the post Covid-19 era. "  
-  Vishal Bhatia, CFO - True Balance, a lending & financial service platform authorized by RBI
"We're highly optimistic about the recently approved "Startup India Seed Fund Scheme", alongwith the favourable budget announcements, including measures to ease incorporation and tax compliances for entrepreneurs, boost domestic manufacturing, and revive the covid-impacted industries.
We look forward to building more exciting innovations with budding entrepreneurs in the coming year, and working towards strengthening the entrepreneurial ecosystem!" 
-  Tanvi Singla, Co-founder, Supreme Incubator, a seed-stage startup incubator
"The Union Budget has unveiled a set of well-crafted and robust policies that encompasses the vision of an Atmanirbhar Bharat. The Budget has rightly envisaged a substantial jump in capital expenditure that has a strong multiplier impact on the economy. The decision to open up the insurance sector, setting up a DFI and an ARC, privatizing a couple of public sector banks are all positive steps for the financial sector. Social sectors have received large attention in the budget with a thrust on developing a health and education infrastructure on a mission mode. This will augment human capital, an essential prerequisite for inclusive growth. The Budget has unveiled a flurry of steps covering all infrastructure sectors that are force multipliers and generates employment. One of the cornerstones of this budget is fiscal numbers that are transparent and has the potential to surprise us on the upside. In principle, the budget has rationalized the off-balance-sheet borrowings and headline fiscal deficit numbers, which will overtly please markets and even rating agencies. The fact that the expenditure announcements in the budget have been matched with the status quo on taxes will please everyone and bolster market sentiments."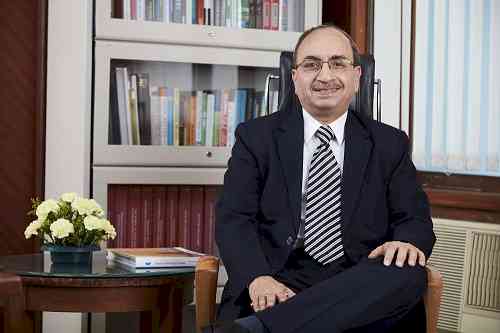 -Dinesh Kumar Khara, Chairman, SBI
"The Budget presented by the Honorable FM in the background of five mini budgets is continuum of reformative measures to boost the economy to drive – Job, Demand and Spending. I believe the methodical approach of identifying six focus areas where Health and Infrastructure, with significant increase in allocations, sit on the top is in the right direction to revitalize the economy and invest in well-being of people.
For manufacturers, Govt re-iterated its commitment to reforms like introduction of Production Linked Incentive (PLI) scheme with a budget outlay of Rs 1.97 lakh crores across 13 sectors which reaffirms their intent to provide impetus to domestic manufacturing, while elevating India's position as a global manufacturing champion. We look forward to implementation details here to participate. The increased spending on infrastructure to improve roads and public transport is also a positive move and will provide easy access to raw material.
From common man perspective, the Govt ensured no new taxes on corporates or individuals but further simplified the norms on Direct Taxes.
To ensure fiscal deficit at 6.8%, the Govt. announced a slew of expenditure and measures along with a clear roadmap to raise funds from strategic disinvestment, tax compliance and borrowing. This is re-imagination of a New World Order post pandemic and now key will be in implementation that will define the results."
-Manish Sharma, President & CEO, Panasonic India & SA
"A very significant budget as India is coming out fast from effects of COVID 19, Government has given strong emphasis on spending on Infrastructure along with big push for Atmanirbhar Bharat. Alongside, there is no change in direct taxes largely which were moderated for companies last time. This will mean more money in the system and will act positively towards faster growth of economy. Government has also given additional push to education and skill development segment in the budget which will result in extensive use of technology which in turn will give a boost to virtual classroom and Blended and Hybrid Learning."
. Rajeev Singh, Managing Director - BenQ India
"The Union Budget 2021, being the foremost budget of this decade was largely influenced by the global contraction caused by the pandemic. We believe the government has put their best foot forward to stabilize the investors and stakeholders in times of uncertainty. The budget seems to be well allocated at a macro level for all relevant sectors that would act as an enabler to India's economic growth. We believe the introduction of the National asset monetization pipeline with a focus on relevant sectors was an exceptional move to augment revenues of the government. The proposed new DFI would certainly go a long way in helping infra projects and will play a key developmental role. A vision for Atmanirbhar Bharat in the initial part of the budget, the announcement of Urban Swachh Bharat 2.0 Mission  was justified to be launched at an outlay of Rs 1.41 lakh crore over 5 years. We hope to see revival and sustainability of PVC pipes sector through the medium of Jal Jeevan Mission Urban which is to have an outlay of Rs 2.87 lakh crore. Further, boost to the housing sector by extension of tax holiday, increase in agricultural credit target, increase in contribution to rural infra development fund and increase agriculture infra fund made available to APMCs will provide the much needed liquidity in the rural economy.  We are certain that timely implementation of a well-targeted budget announcements will hold the key for supporting the burgeoning growth revival of the Indian economy."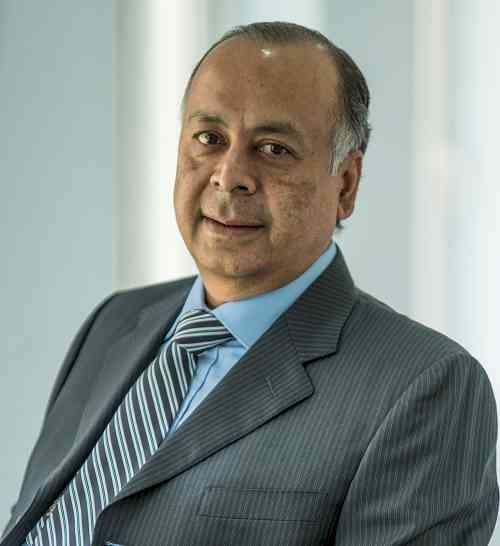 -Prakash Chhabria, Chairman, Finolex Industries Limited
"The budget has failed to cheer up the restaurant industry which is one of the most affected ones due to Covid-19 pandemic and subsequent lockdowns. After all the turmoil, we had our hopes pinned on the budget and were expecting some positive measures like stimulus package, rationalisation in GST etc, but again we found no mention in FM's speech. Such a critical sector contributing well to the GDP and generating employment opportunities cannot be ignored like this especially when it is needed the most."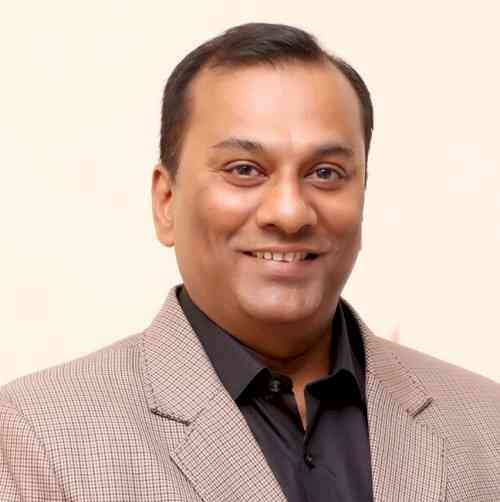 - Shivanand Shetty, President, AHAR (Indian Hotel and Restaurant Association)